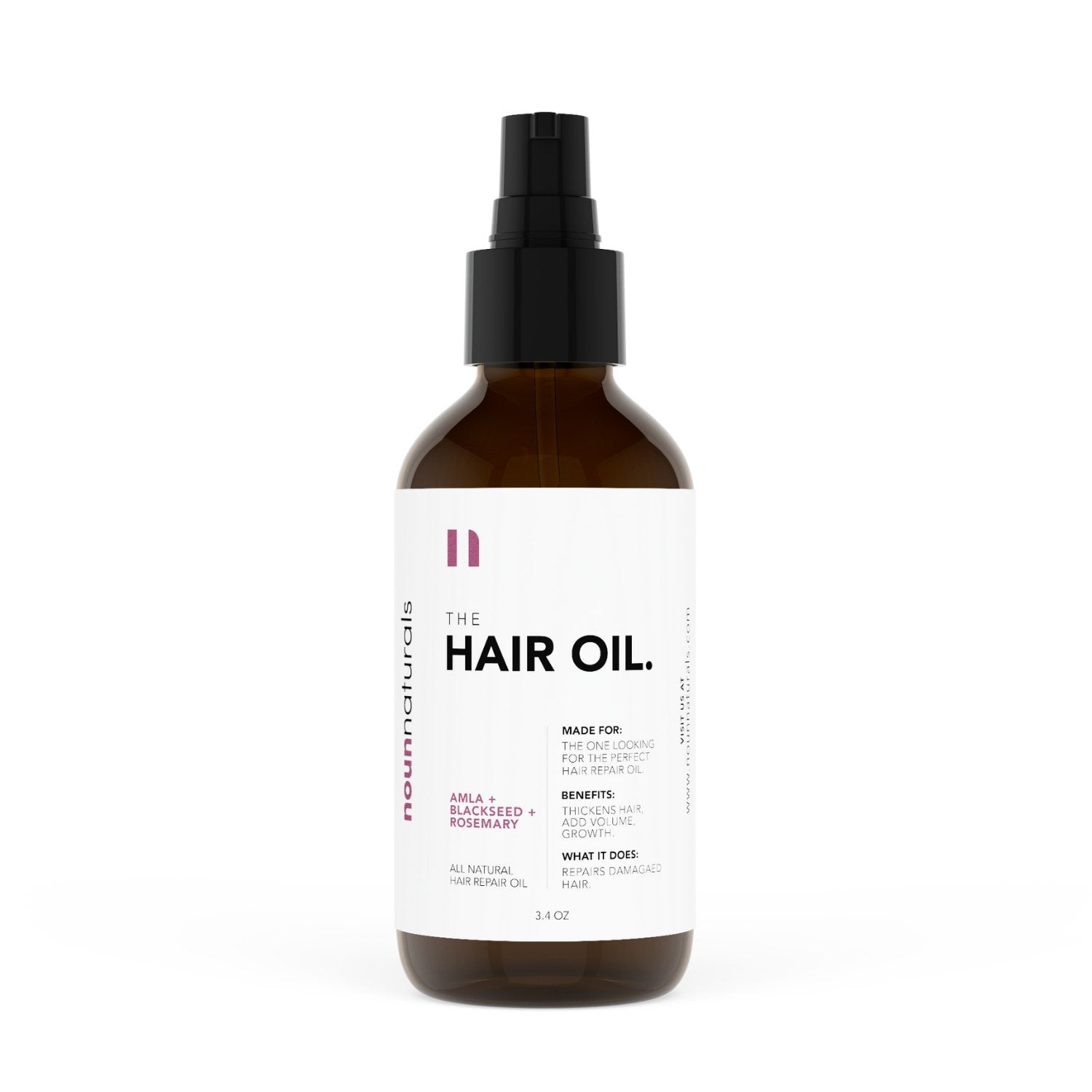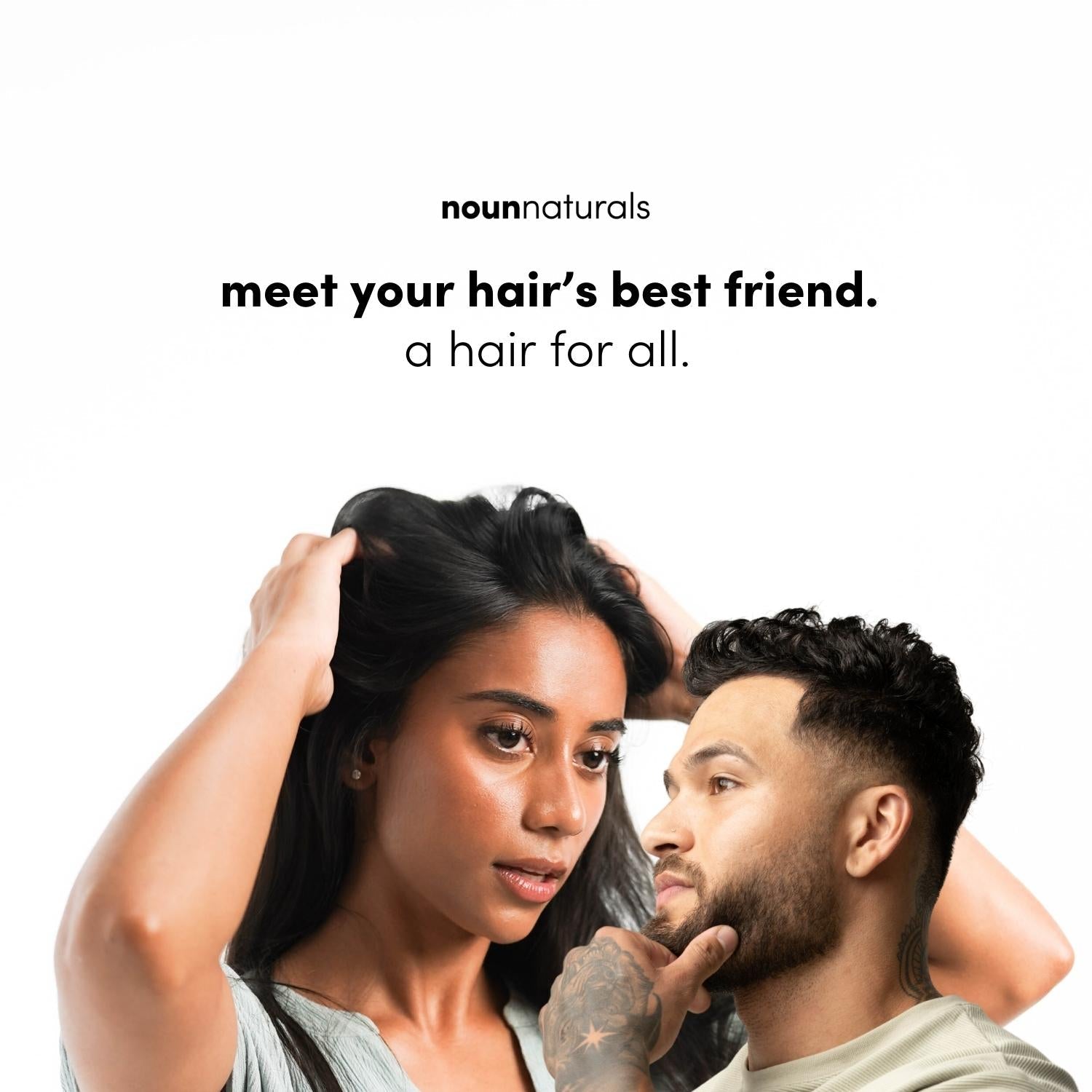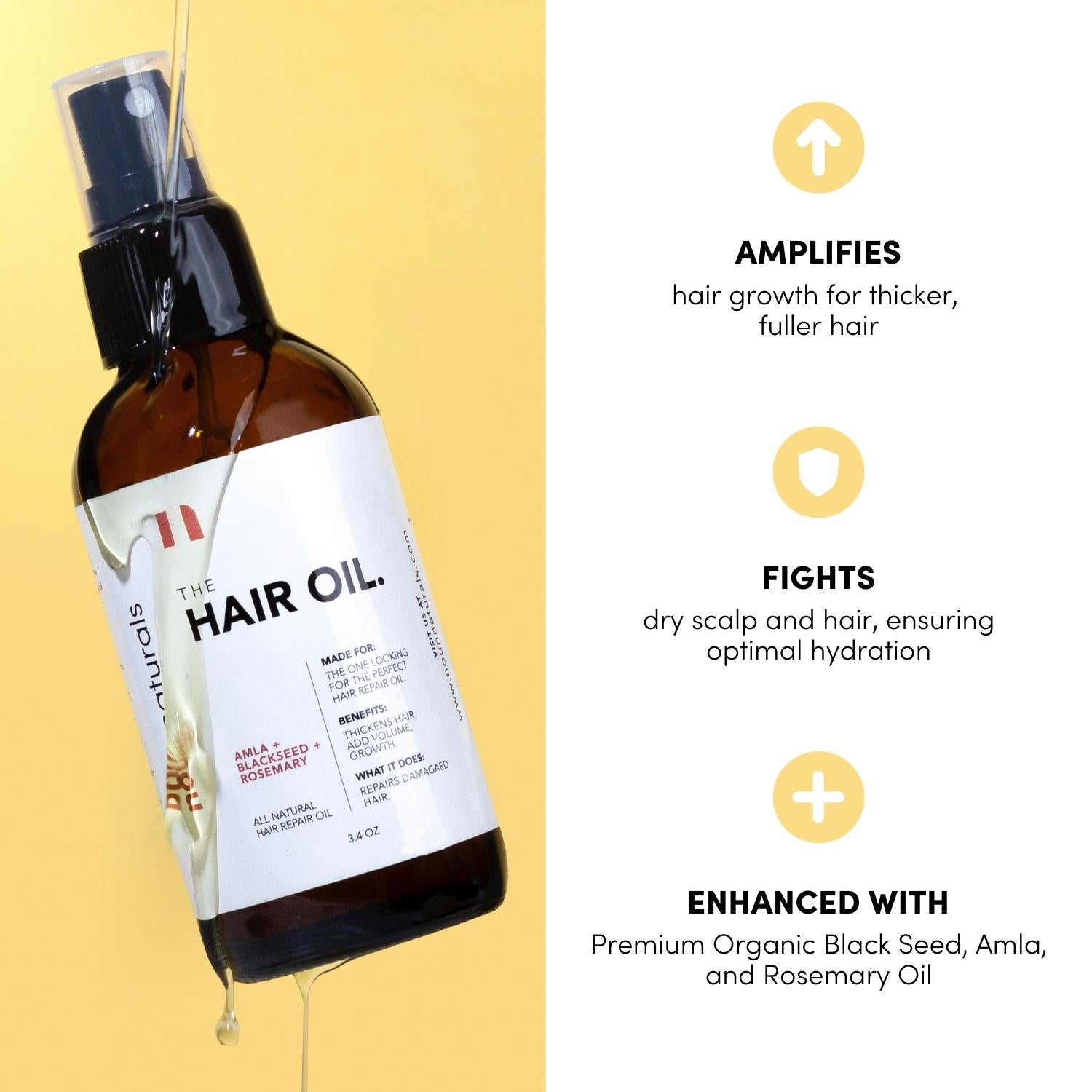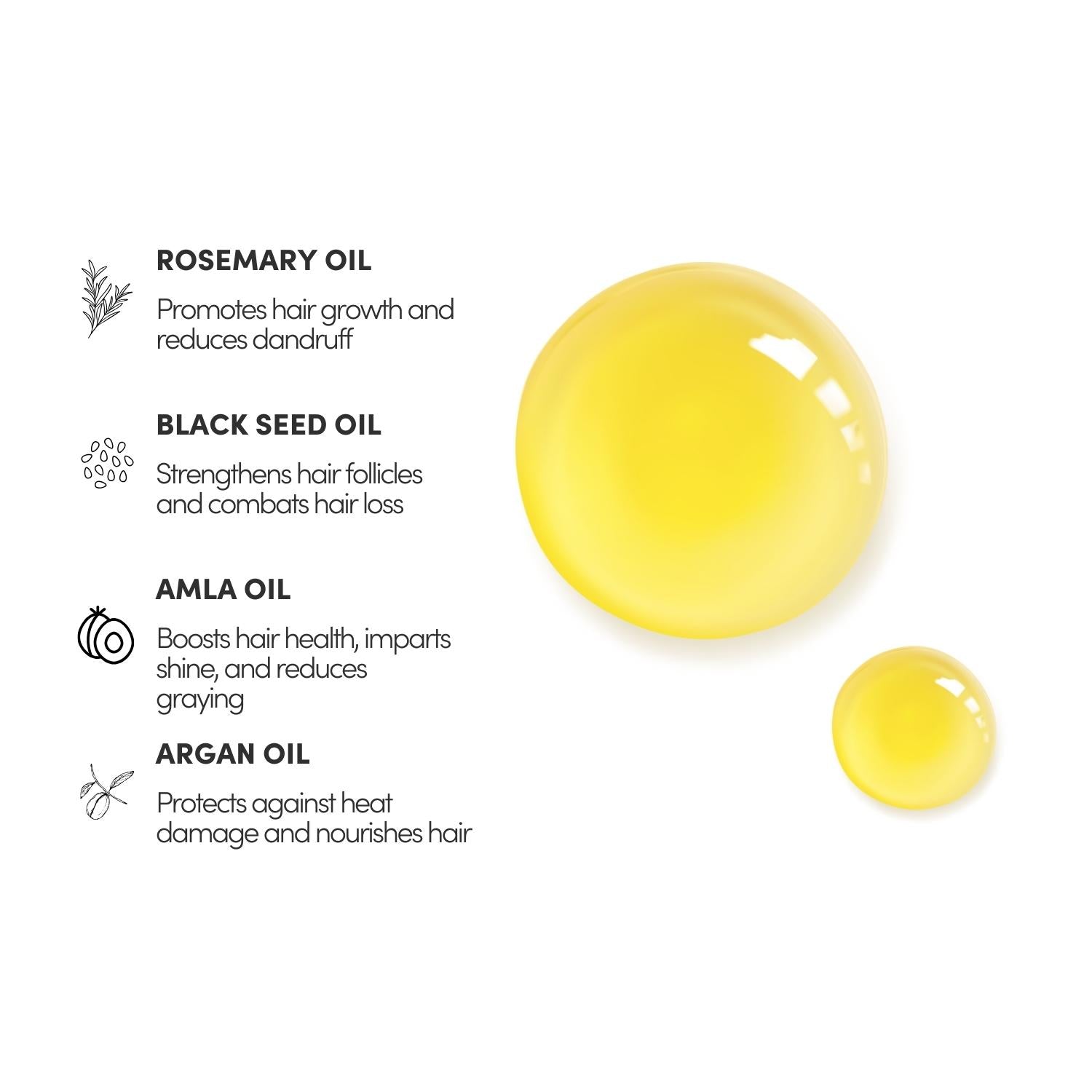 The Hair Oil
---
Our Hair Oil is a necessity in your hair care routine, expertly formulated to give you healthier, lusher, and more vibrant hair.
Unparalleled Protection: The potent blend of oils shields your hair against environmental stressors, preventing damage that leads to dry, brittle hair.
Stimulating Ingredients: Packed with natural powerhouses like Black Seed Oil and Rosemary Oil, our Hair Repair Oil invigorates your scalp, promoting healthier hair growth
Revitalizing Benefits: Regular use of our Hair Repair Oil not only reduces hair breakage and split ends but also fades dullness, infusing your hair with a radiant shine.
Nourishing Formula and Superior Absorption: Immerse your hair in the hydrating benefits of Castor Oil and the vitality-boosting power of Amla Oil. These ingredients deeply penetrate your hair and scalp, ensuring maximum absorption of nutrients and their full utilization.
Optimal Packaging: The Hair Repair Oil is housed in a premium bottle, designed to preserve the efficacy and potency of the formula.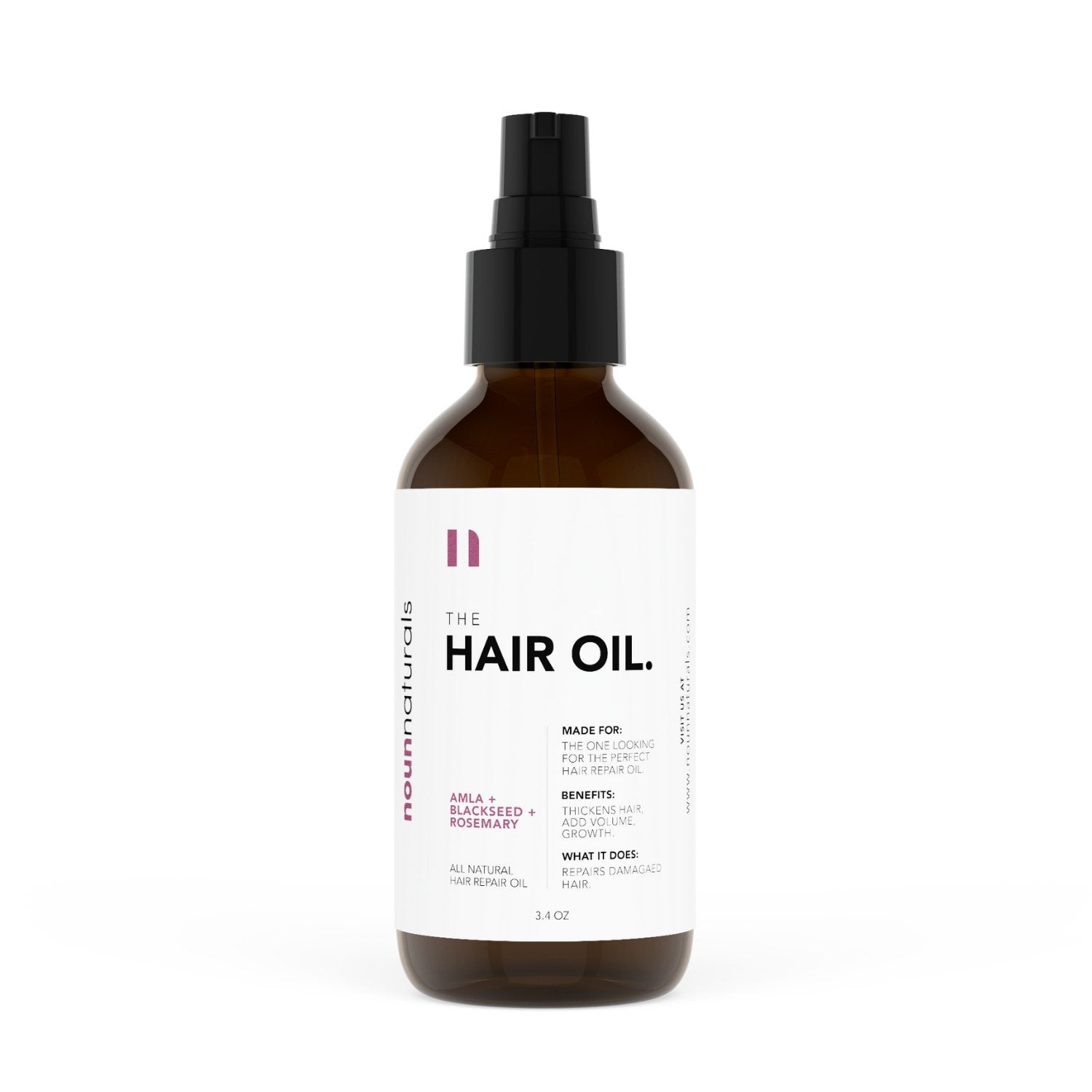 Also referred to as black cumin or Nigella Sativa, the black seed oil is thought to naturally restore hair growth in thinning areas thanks to its high concentration of thymoquinone, a powerful antihistamine.
Applying fats like castor oil to the hair on a regular basis helps lubricate the hair shaft, increasing flexibility and decreasing the chance of breakage. Castor oil may benefit those who experience dandruff, a common scalp condition characterized by dry, flaky skin on the head.
Amla or the Indian gooseberry can treat hair loss effectively. This edible fruit is considered as a miracle cure for hair care. It stimulates hair growth and improves the quality of hair. It contains calcium, which promotes healthier hair.
Argan oil can moisturize your hair and scalp and protect your hair from everyday damage. By reducing breakage and split ends and keeping your scalp healthy, Argan oil may help prevent hair loss for thicker, fuller hair.
Almond oil can make hair stronger and less prone to split ends, which means your hair growth won't be slowed by losing hair that becomes damaged. Almond oil contains high amounts of Vitamin E, which is a natural antioxidant.
The Snigdha (oily) property of Apricot Kernel Oil reduces excess dryness of scalp and promotes hair growth and strength so as to maintain healthy hair and prevent hair fall. It is a wonderful natural conditioner when applied to the strands of hair.
Avocado is a great source of biotin, and adding this B-complex vitamin back into the diet may help hair to grow more healthily. A 2015 study found that minerals in avocado oil, including potassium and magnesium, may seal cuticle cells, which can help hair look smooth and shiny and prevent it from breaking. Avocado oil is extremely rich in oleic acid and monounsaturated fats, making it one of few oils that can actually penetrate the hair shaft and moisturize your hair, rather than sitting on top and coating your hair. These fats also strengthen the hair shaft.
Grapeseed oil is ideal for hair that is dry, brittle, or dull-looking in appearance. It can also be highly effective in fighting against hair loss because of its unique ability to block the production of the hormone DHT. When applied to your hair,grape-seed oil adds moisture, strength, and shine. Grape-seed oil is used as a natural remedy for baldness.
Organic Rosemary, Organic Tea Tree, Organic Eucalyptus Blue Mallee, Lemon, Organic Cedarwood, Pine, Lavender.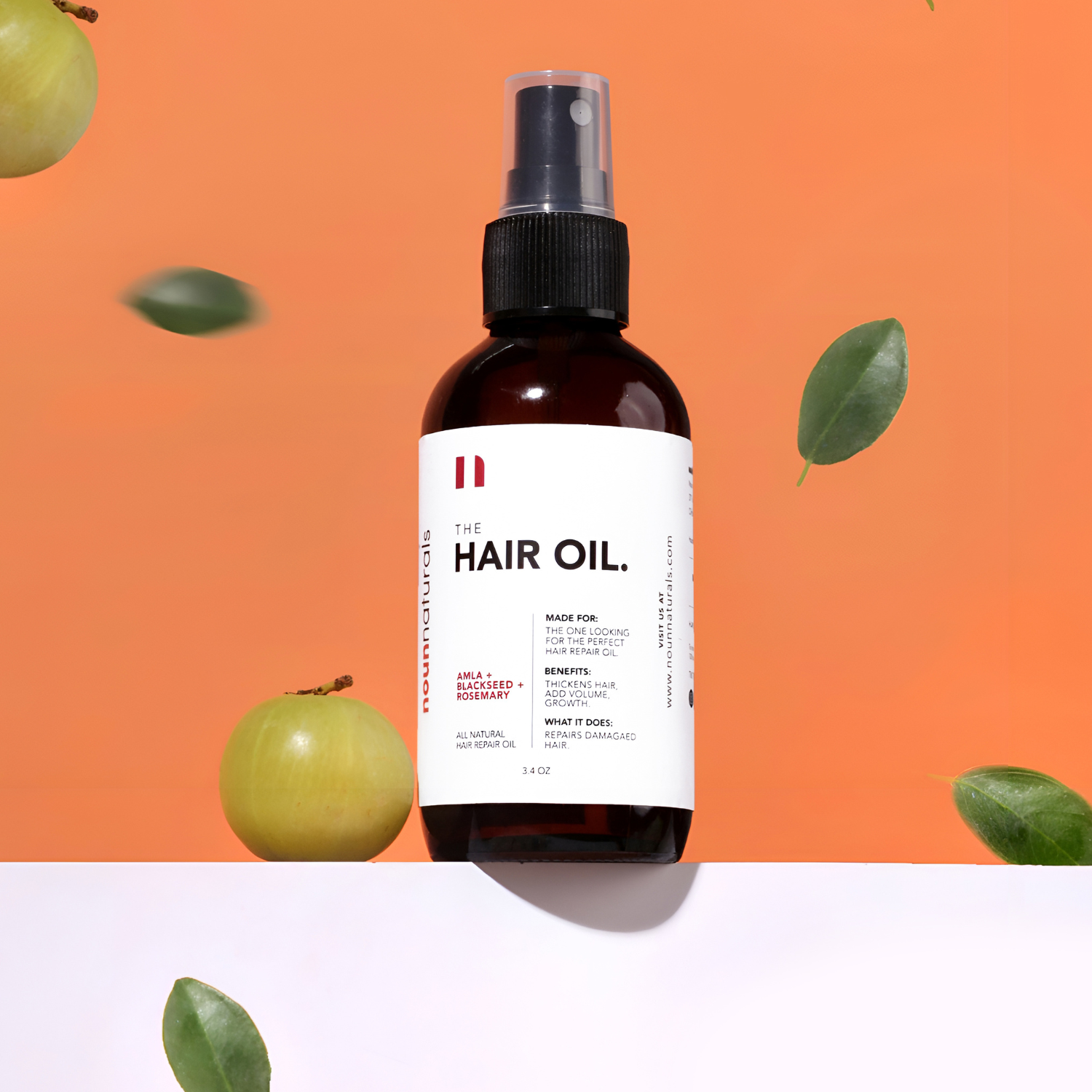 Luxurious Hair Revival
Experience the #1 Hair Oil on the Market. Our revolutionary Hair Oil, the first Black seed hair oil on the market, is crafted with organic rosemary, amla, and castor oil for strength, nourishment, and reduced hair loss. Enriched with a curated selection of carrier oils, it's packed with benefits to fortify your hair. Fragrance-free with essential oils, it's the secret to vibrant, resilient hair.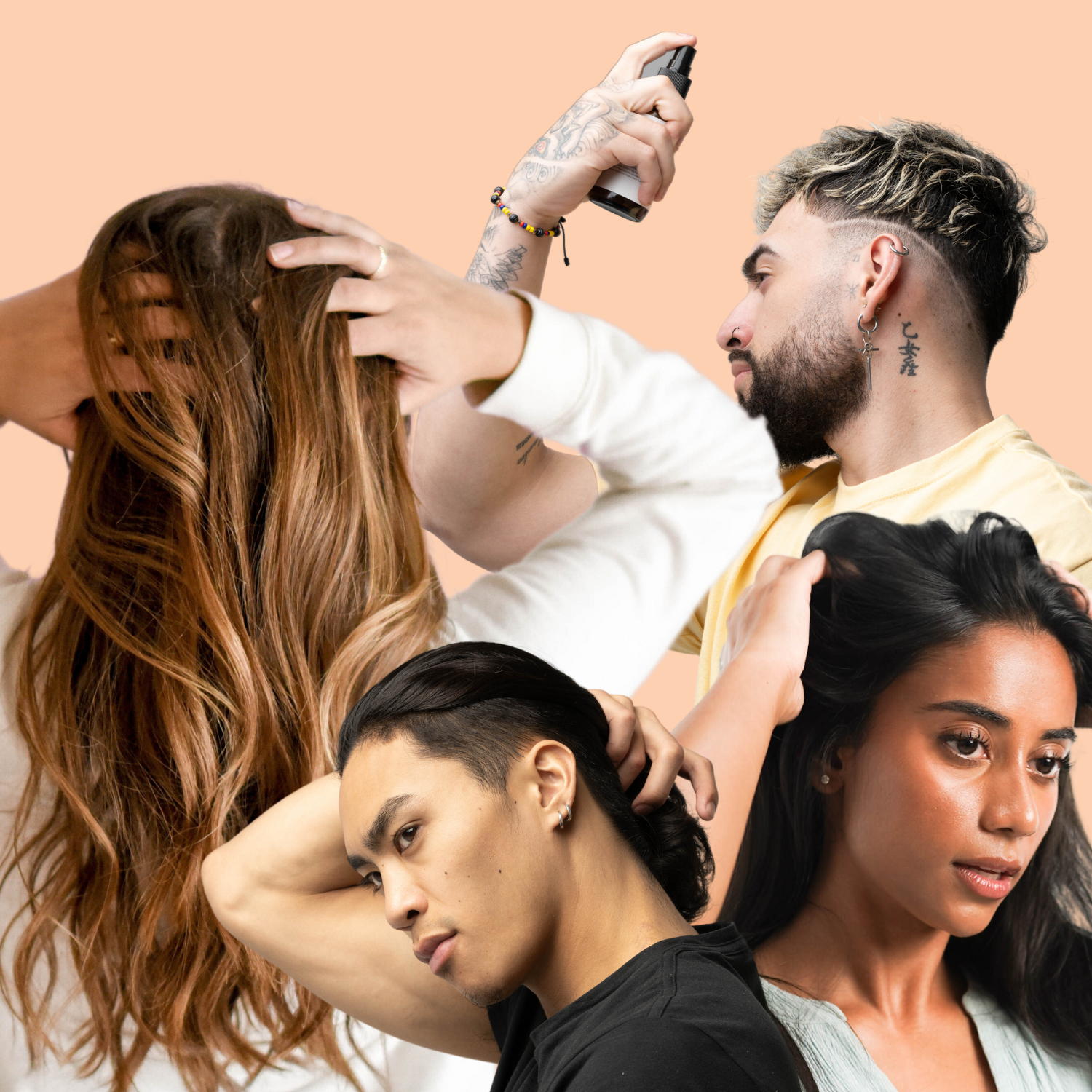 A Hair Oil for All
Discover the numerous ways to use this multipurpose elixir by scrolling below to view the videos. Nourish, strengthen, and revitalize your hair with our carefully crafted blend of natural ingredients. Experience the ultimate hair care solution that adapts to your unique needs. Scroll down now to unlock the secrets of our Hair Oil!