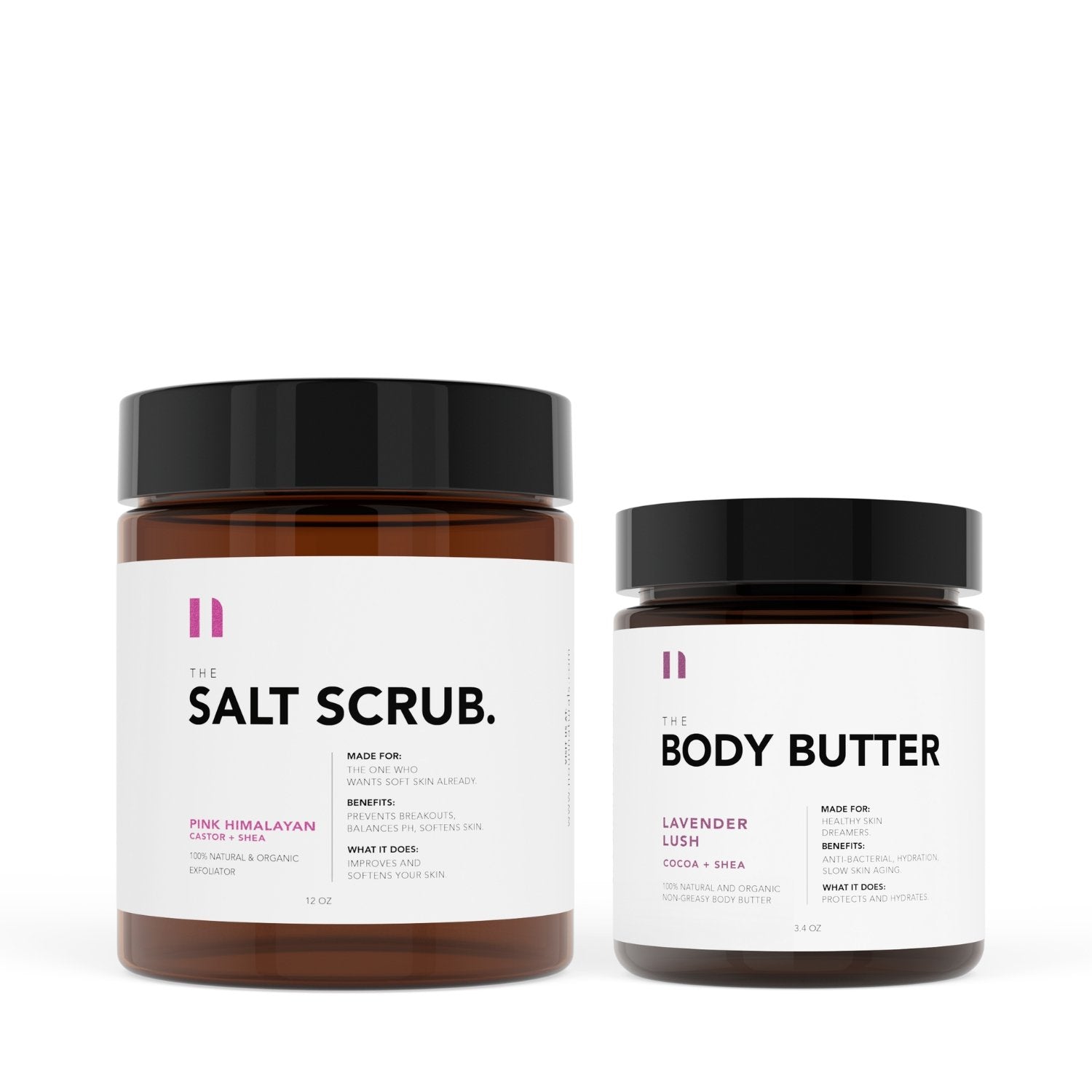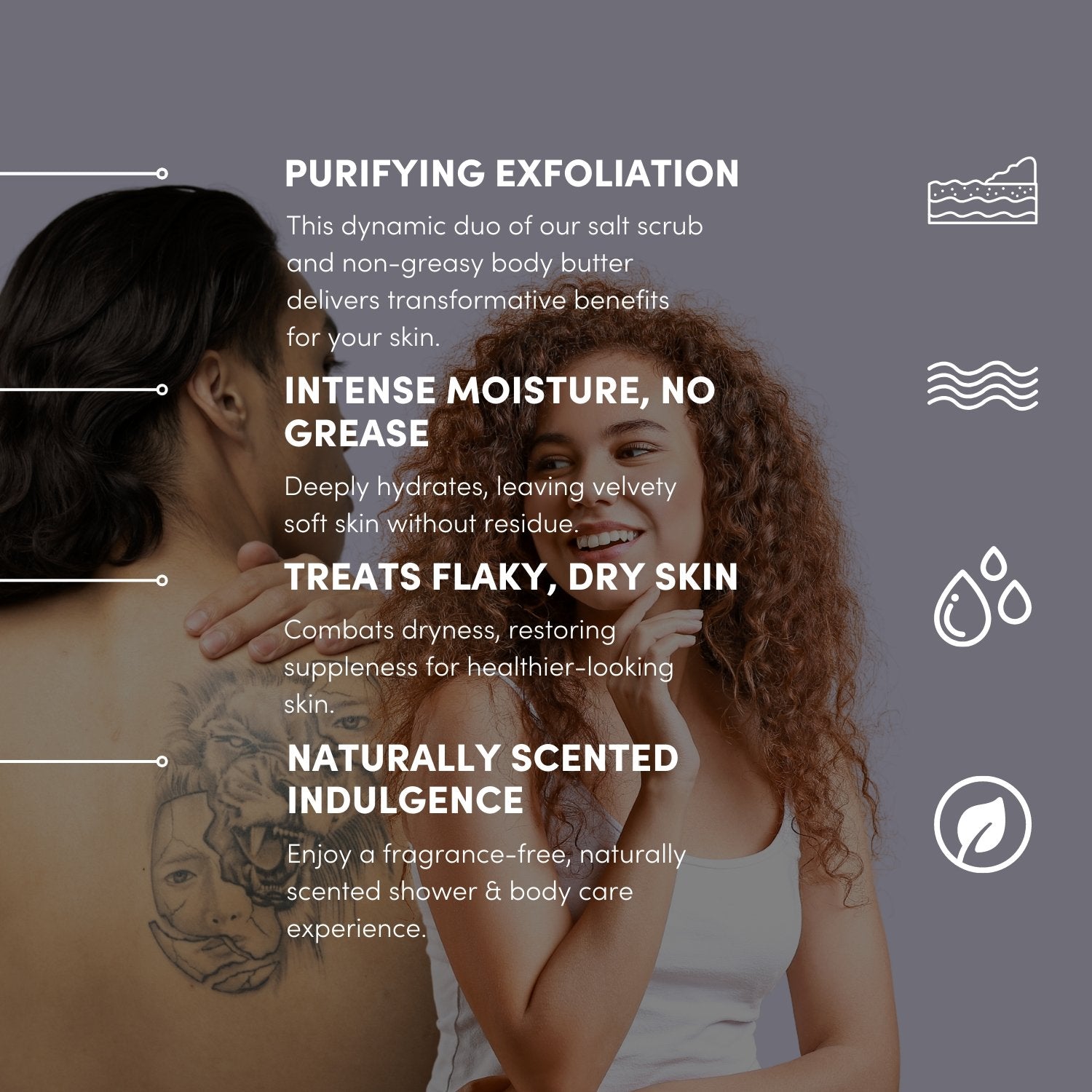 Body Care Bundle
---
Revitalize Your Skin with Our Luxurious Body Care Bundle

Nourishing Ingredients:
Immerse your skin in a blend of powerful, natural ingredients for deep and long-lasting hydration.
Intense Hydration:
Experience soft, smooth, and beautifully hydrated skin with our deeply moisturizing products.
Skin Rejuvenation:
Restore and revitalize your skin for a healthy and youthful appearance.
Soothing and Protective:
Enjoy the soothing properties that protect your skin from external aggressors.
Luxurious Texture:
Indulge in a velvety-soft texture that melts into your skin without any greasy residue.
Perfect for All Skin Types:
Our bundle is designed for everyone, catering to a variety of skin needs.
 Elevate your self-care routine with our Body Care Bundle. Nourish your skin with our Body Butter and invigorate with our Salt Scrub. Transform your skin and indulge in a pampering experience that will leave you glowing.
 Our Most Natural and Moisturizing Formula for skin hydration. Nourish with Organic Shea Butter Shea Butter. Read full description and ingredients here ⬇️
🧂 The Pink Himalayan Salt Scrub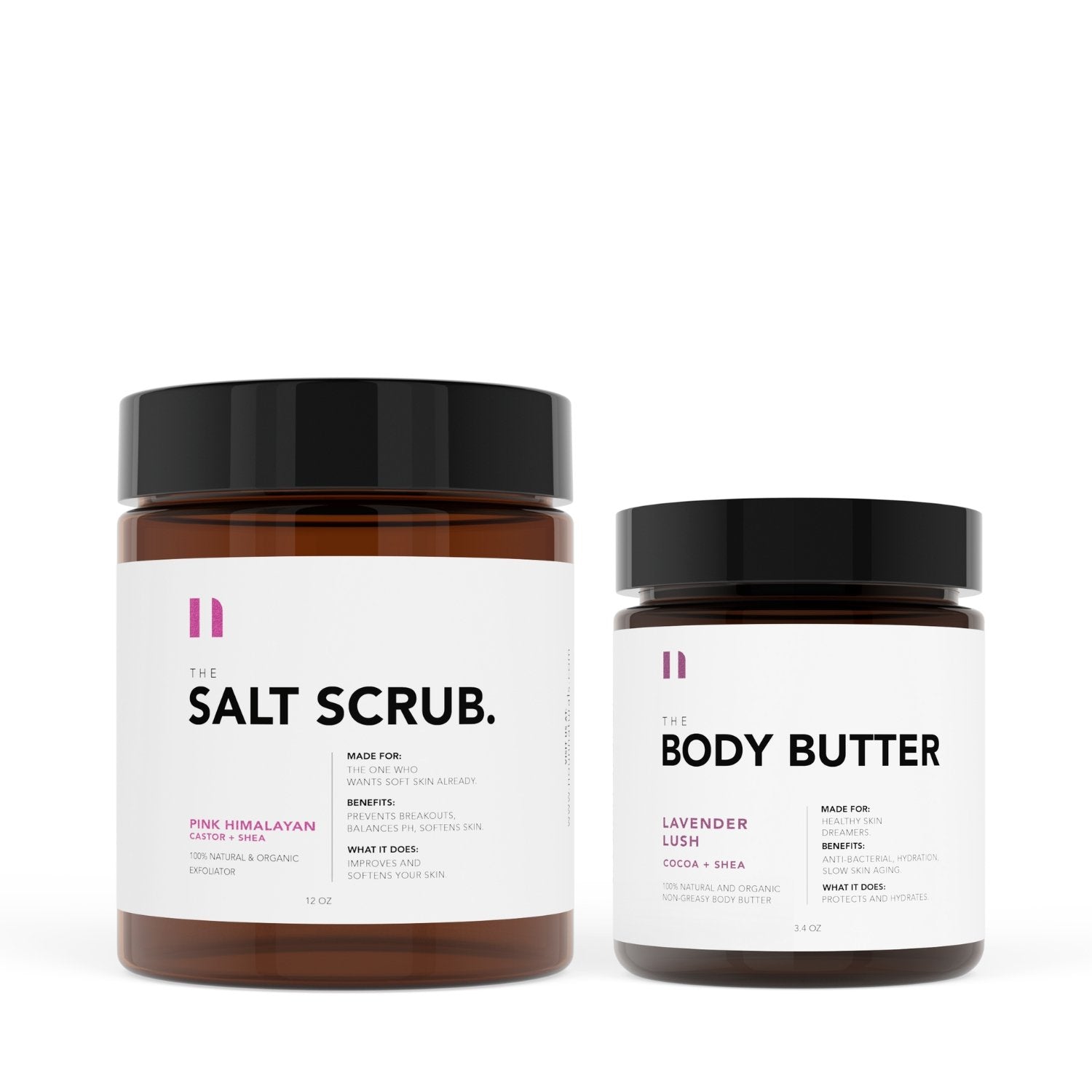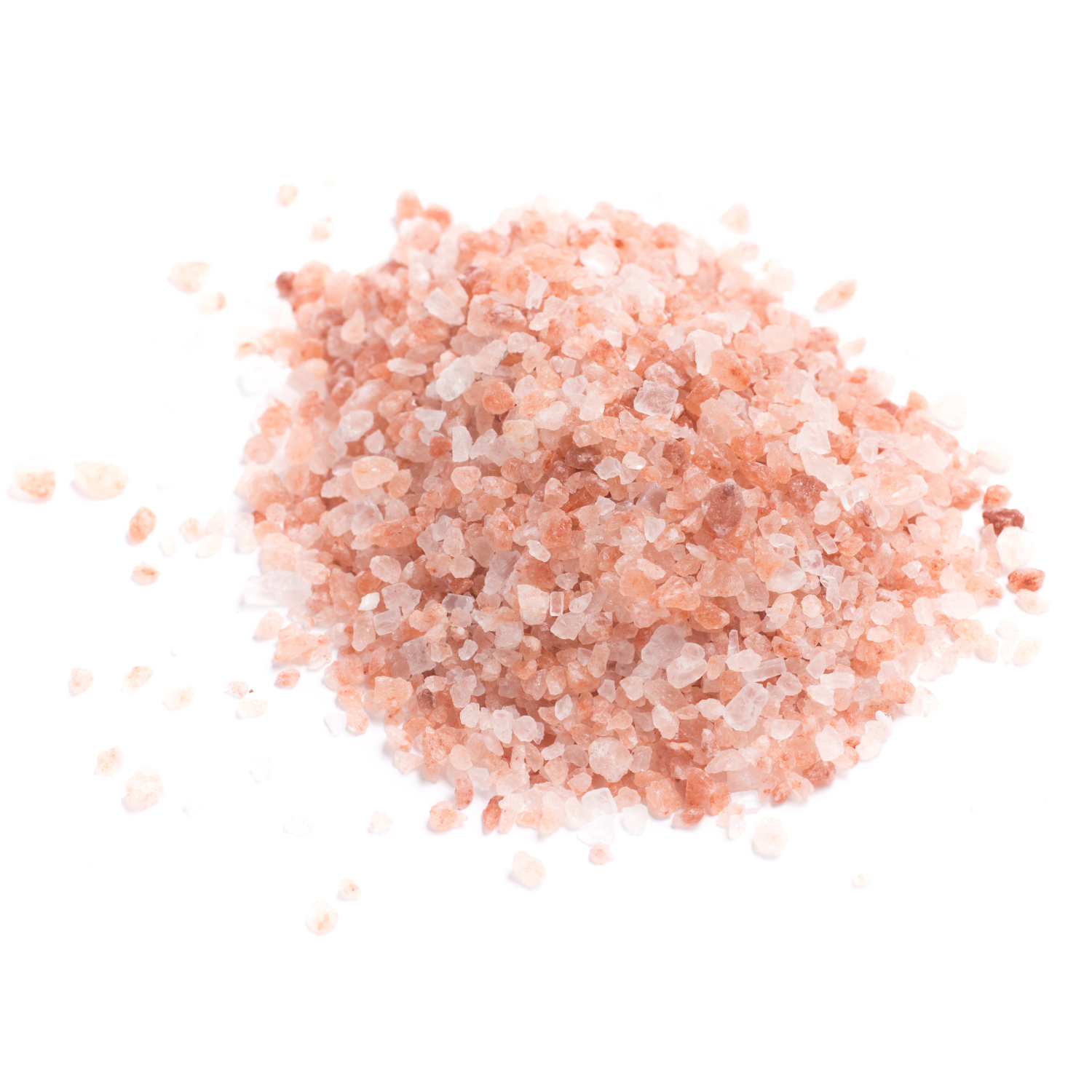 Salt Scrub + Body Butter
Immerse your skin in the rejuvenating power of our Salt Scrub and nourishing Body Butter. The exfoliating action of Pink Himalayan Salt reveals a smoother complexion, while the rich blend of Cocoa Butter and Shea Butter deeply moisturizes and nourishes. Experience the dual benefits of gentle exfoliation and intense hydration, giving your skin the love and care it deserves.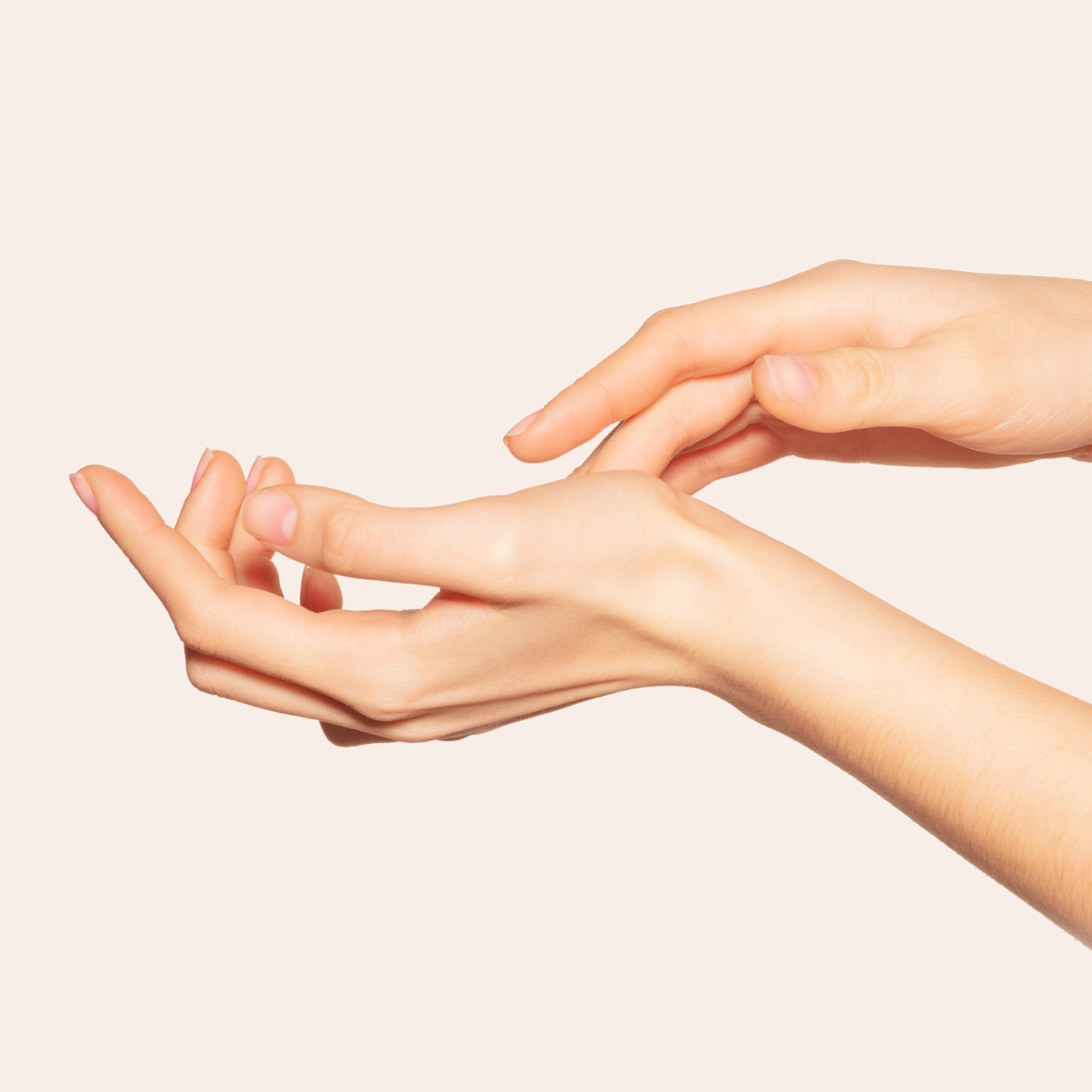 Silky Smoothness Set
Pink Himalayan Salt, Organic Shea Butter, Organic Virgin Coconut Oil, Organic Castor Oil, and a blend of other skin-loving ingredients come together to address blemishes, uneven skin tone, ingrown hairs, dryness, and cracked skin. Experience the replenishing benefits of this bundle as it soothes, hydrates, and revitalizes your skin. Transform your skin and bid farewell to common skin concerns with this powerful combination.