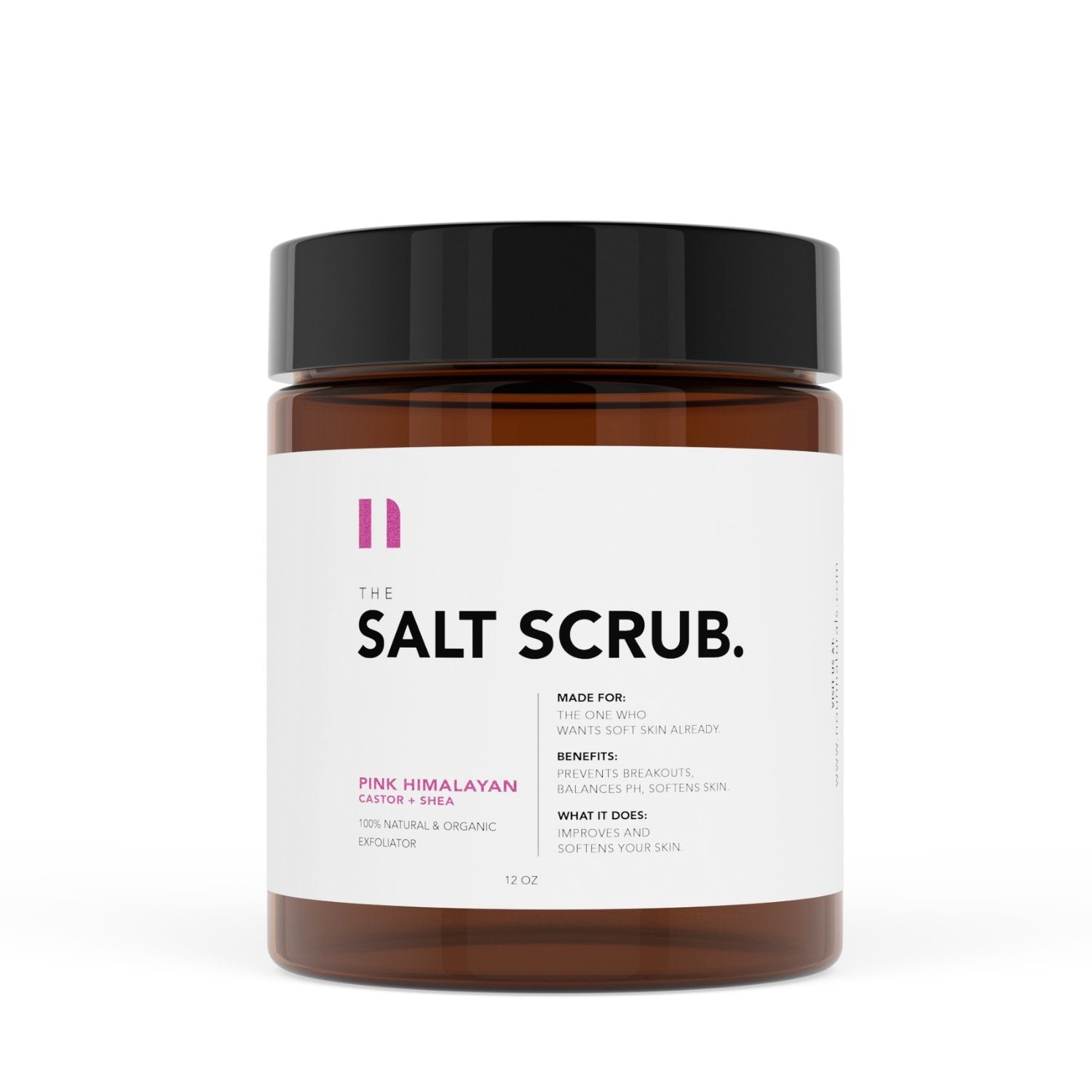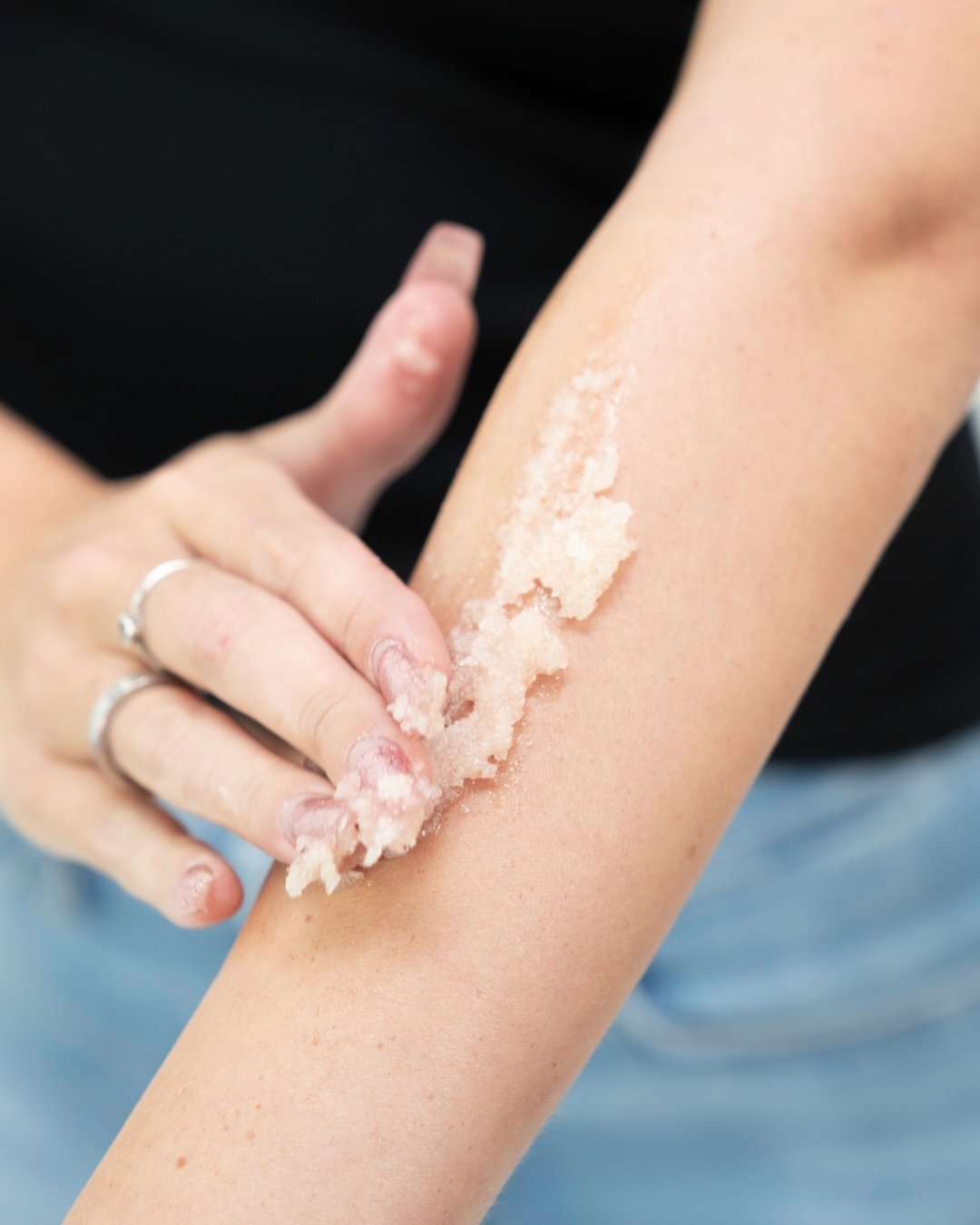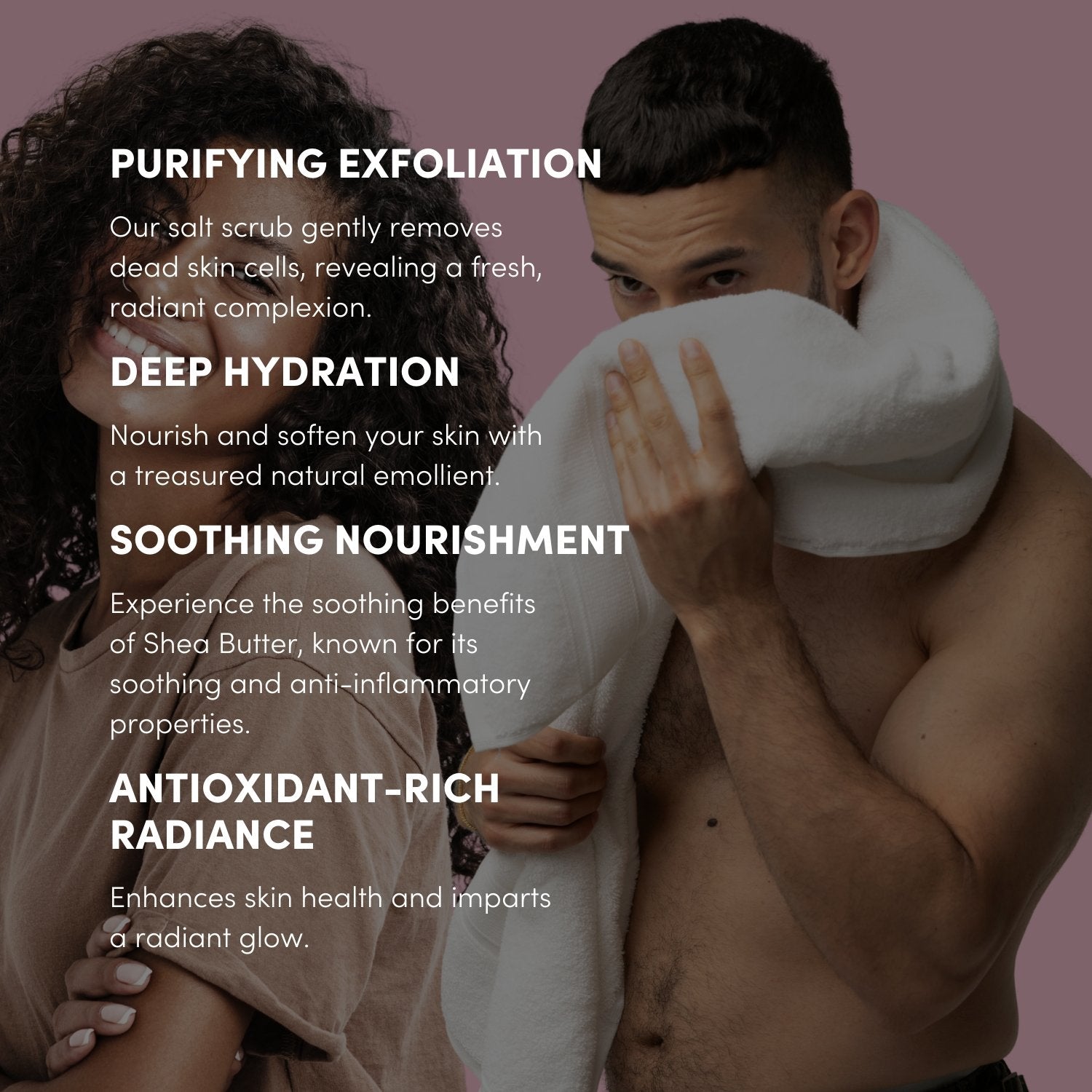 Pink Himalayan Salt Scrub
---
Invigorating Exfoliation, Deep hydration, and Soothing properties.

 
Reveal Smooth, Radiant Skin: Experience the transformative power of our invigorating Salt Scrub. Formulated with powerful natural ingredients, this scrub gently exfoliates, revealing a smoother and more radiant complexion.
Deep Hydration and Nourishment: Indulge your skin with the deep hydration and nourishment it craves. Our Salt Scrub is enriched with ingredients like Organic Shea Butter, leaving your skin feeling incredibly soft, supple, and intensely moisturized.
Restore and Revitalize: Infused with the hydrating properties of Organic Virgin Coconut Oil, our Salt Scrub helps to restore moisture to dry and dull skin, leaving it revitalized and rejuvenated.
Soothe and Calm: Experience the soothing benefits of Organic Castor Oil as it works to calm and moisturize your skin. Enjoy a moment of tranquility and indulgence as you pamper your body and mind.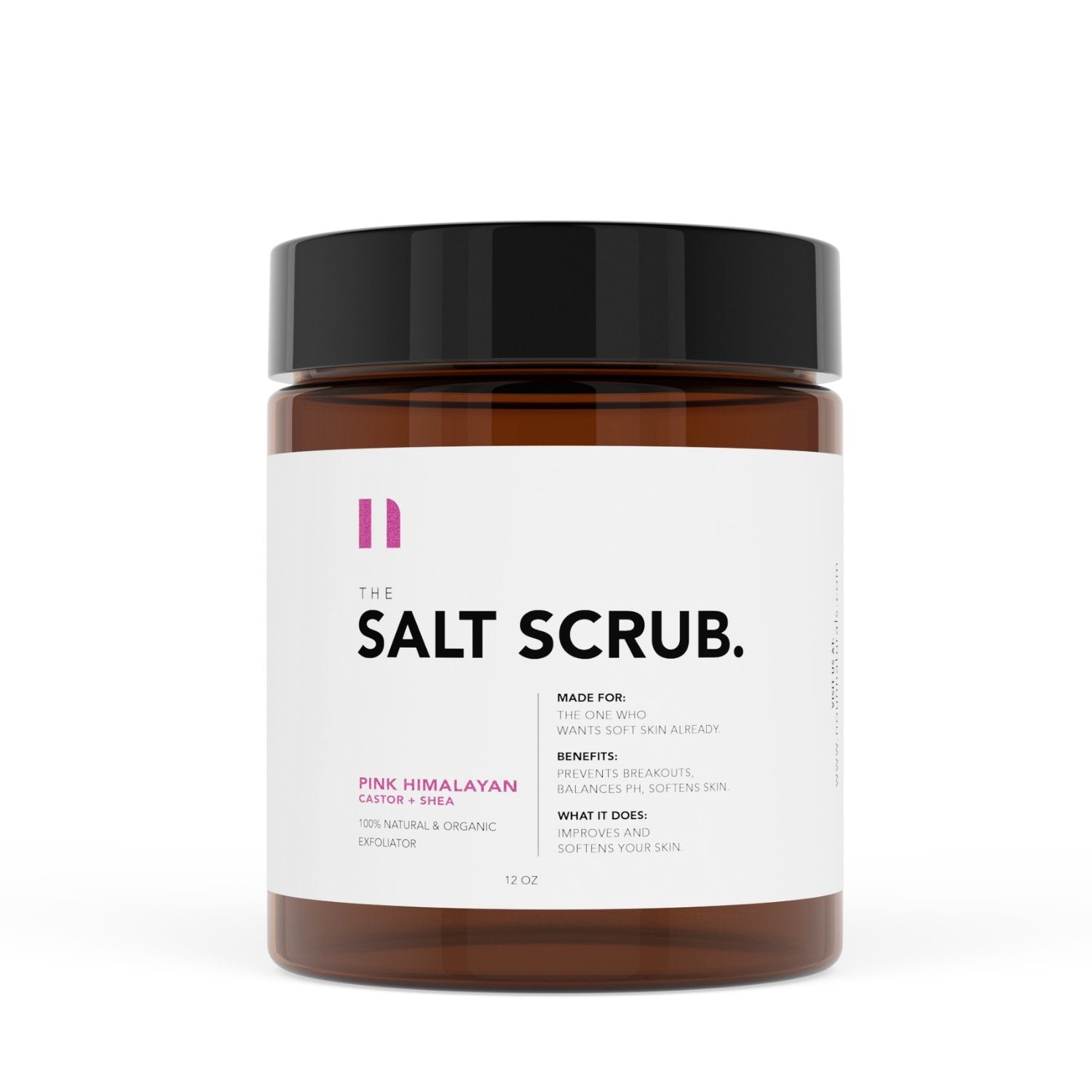 It calms irritated, itchy, and rough skin due to its anti-inflammatory and antiseptic properties. Moreover, its cleansing characteristic helps improve the skin's health and reduces the appearance of dark spots. Himalayan salt scrub also helps promote skin tightening and balances excess oil production.
High concentrations of fatty acids and vitamins make shea butter an ideal ingredient for softening skin. Shea butter also has anti-inflammatory and healing properties. Using shea butter on your body, can condition, tone, and soothe your skin.
Organic Virgin Coconut Oil

Coconut oil is most popular for its hydrating properties. It is suitable for most skin types and good for dry skin, dry patches, and wounds.
Castor Oil penetrates into the skin and boosts the production of collagen which softens and hydrates the skin. It rejuvenates the skin by making it softer and smoother. Because castor oil is reputedly anti-fungal, this is also a great scrub to also use on your feet!
Organic Eucalyptus Blue Mallee, Lemon, Organic Orange, Bergamot.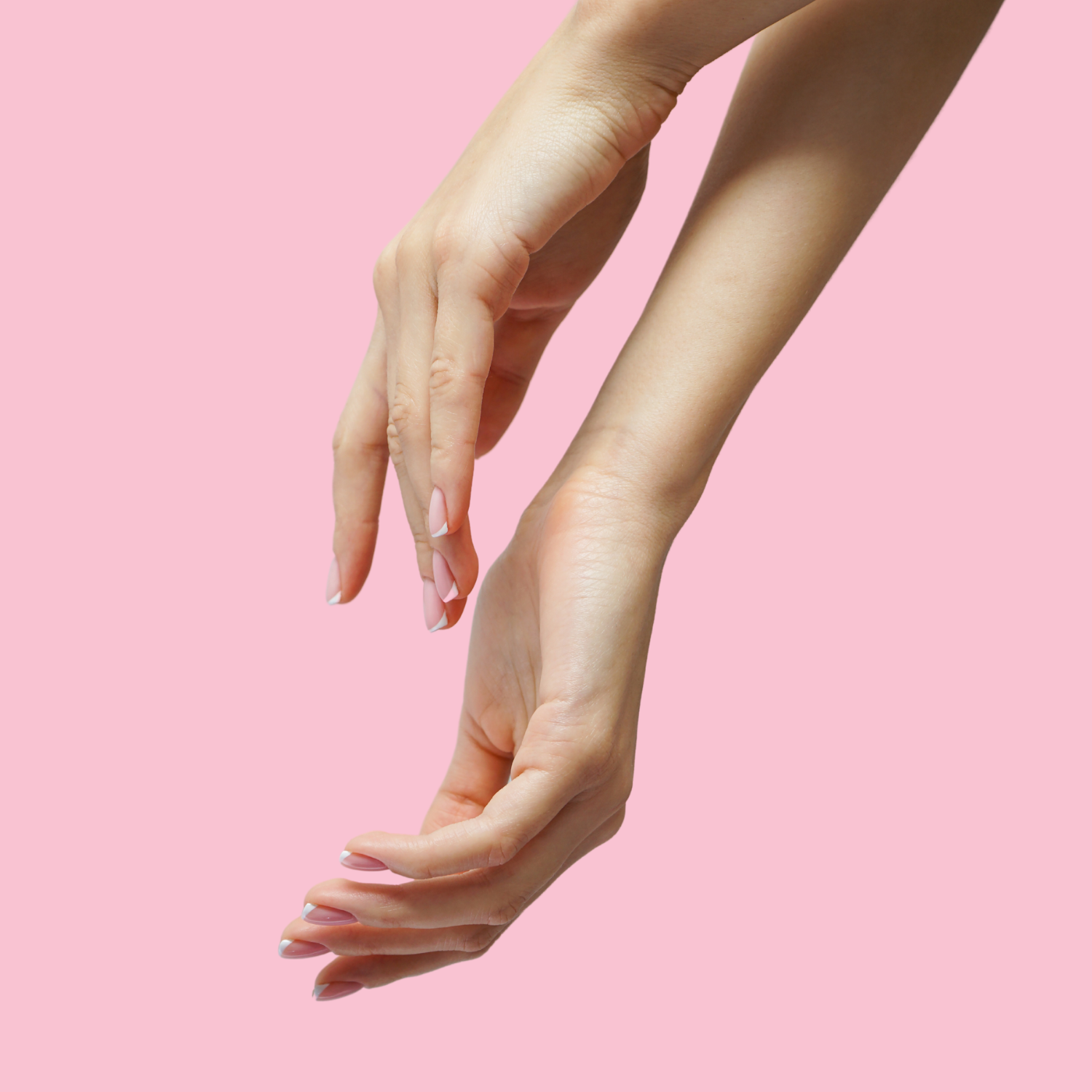 The Himalayan Touch, Just a Scrub Away
Bid farewell to dullness and embrace the rejuvenating benefits of our carefully crafted formula. Let the nourishing oils hydrate and moisturize, leaving your skin irresistibly soft and supple.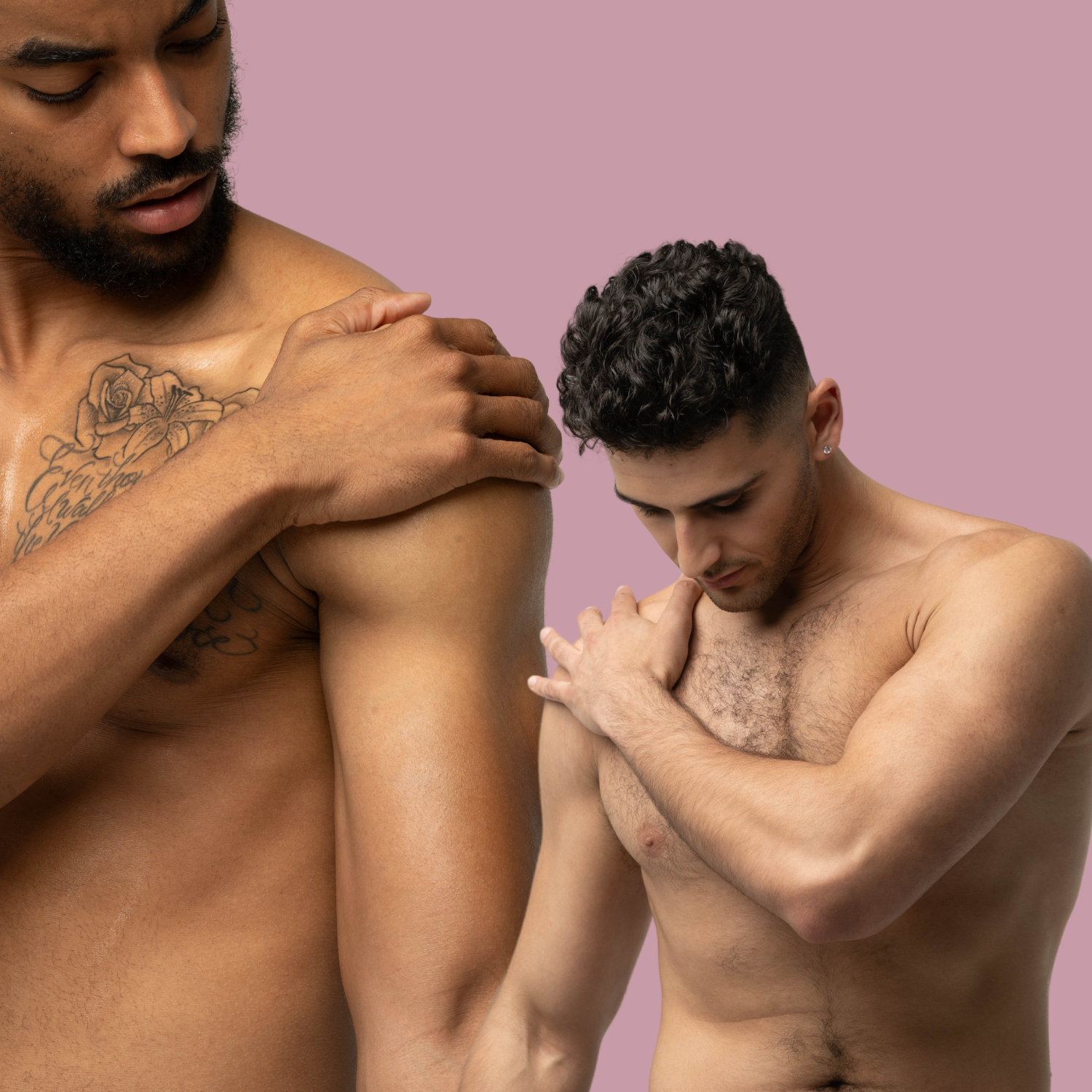 Beauty of Renewed Skin
Take your shower routine to the next level with our Salt Scrub. The exfoliating power of Pink Himalayan Salt combined with the deeply hydrating and antioxidant-rich Organic Virgin Coconut Oil leaves your skin radiant and renewed. Experience the holistic skin benefits of a thorough, natural exfoliation in every shower.