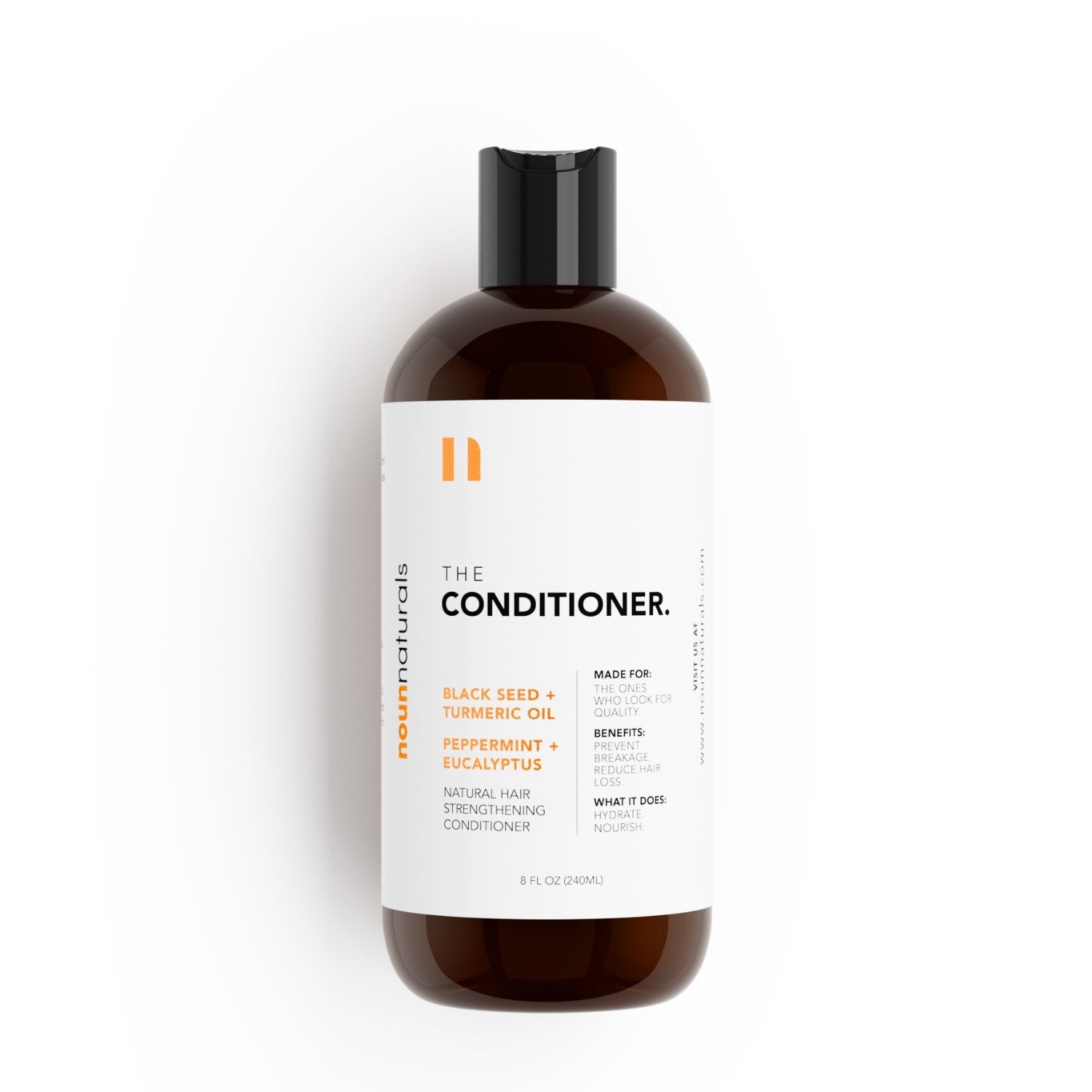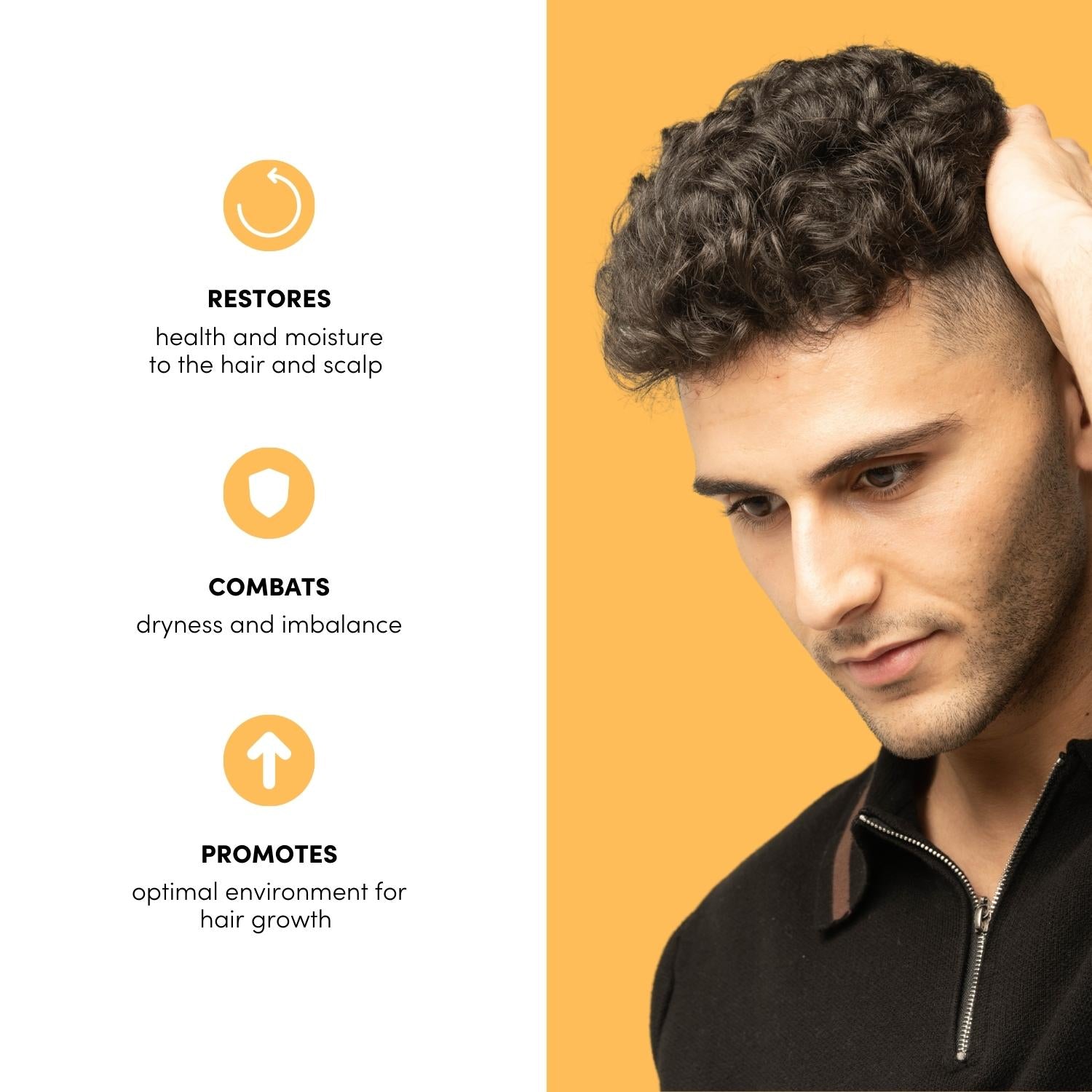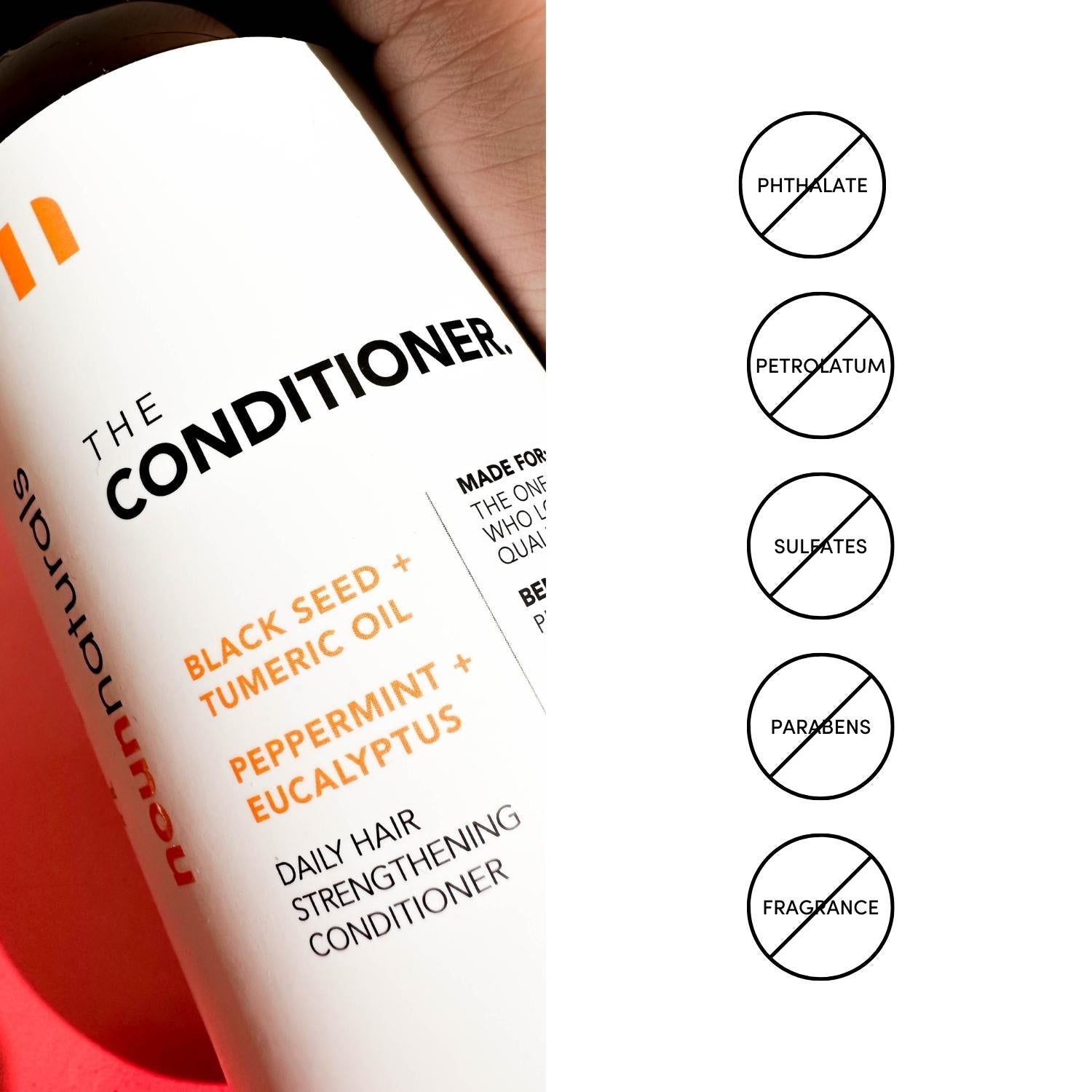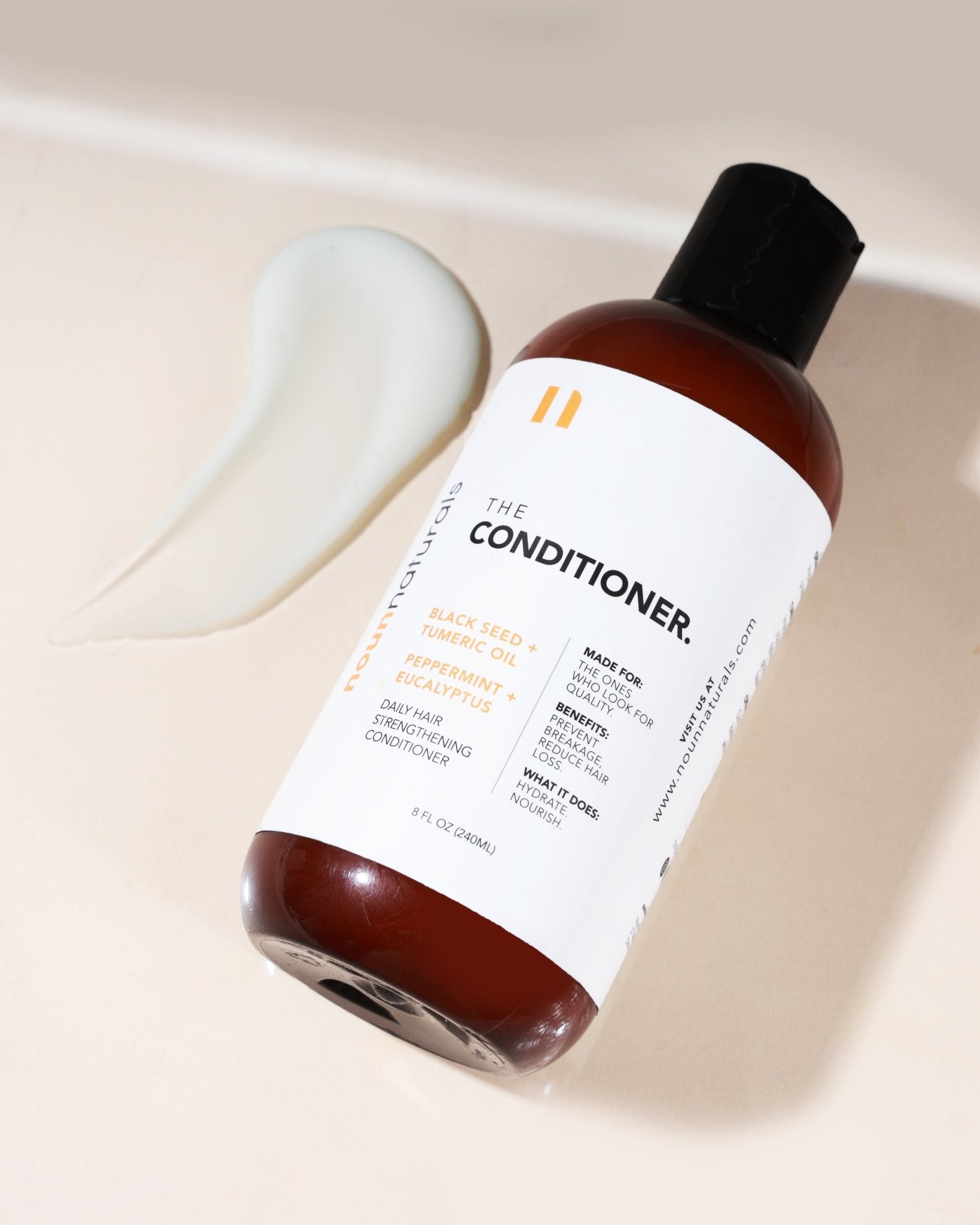 Turmeric + Organic Black Seed Conditioner
---
Seal the Deal with Ultimate Moisture
Revitalize Your Hair Dive into the revitalizing experience of our Daily Hydration + Repair Conditioner, expertly formulated to potentially restore hair growth, and mitigate hair loss.
Purity Guaranteed Say goodbye to parabens, sulfates, and SLS with our conditioner, and embrace a journey free from hair loss, dryness, and scalp irritations commonly associated with these harmful substances.
Powerful, Organic Ingredients Harness the potency of our organic carrier oils, that may soothe itchy scalps, stimulate hair follicles, and add a refreshing aroma to your hair.
Unmatched Hydration & Repair Regular application could provide unmatched hydration and repair, aiming to restore your hair's vibrancy and health.
Special Ingredient - Shea Butter Shea Butter, our special ingredient, enhances our conditioner's efficacy, potentially adding moisture, shine, and softening dry, brittle hair.
Convenient Packaging Our conditioner's easy-squeeze container ensures a user-friendly experience, making application a breeze each time.
Best Paired with our Shampoo: For optimal results, use immediately after rinsing off our shampoo. This duo works hand-in-hand to maximize the nourishing benefits.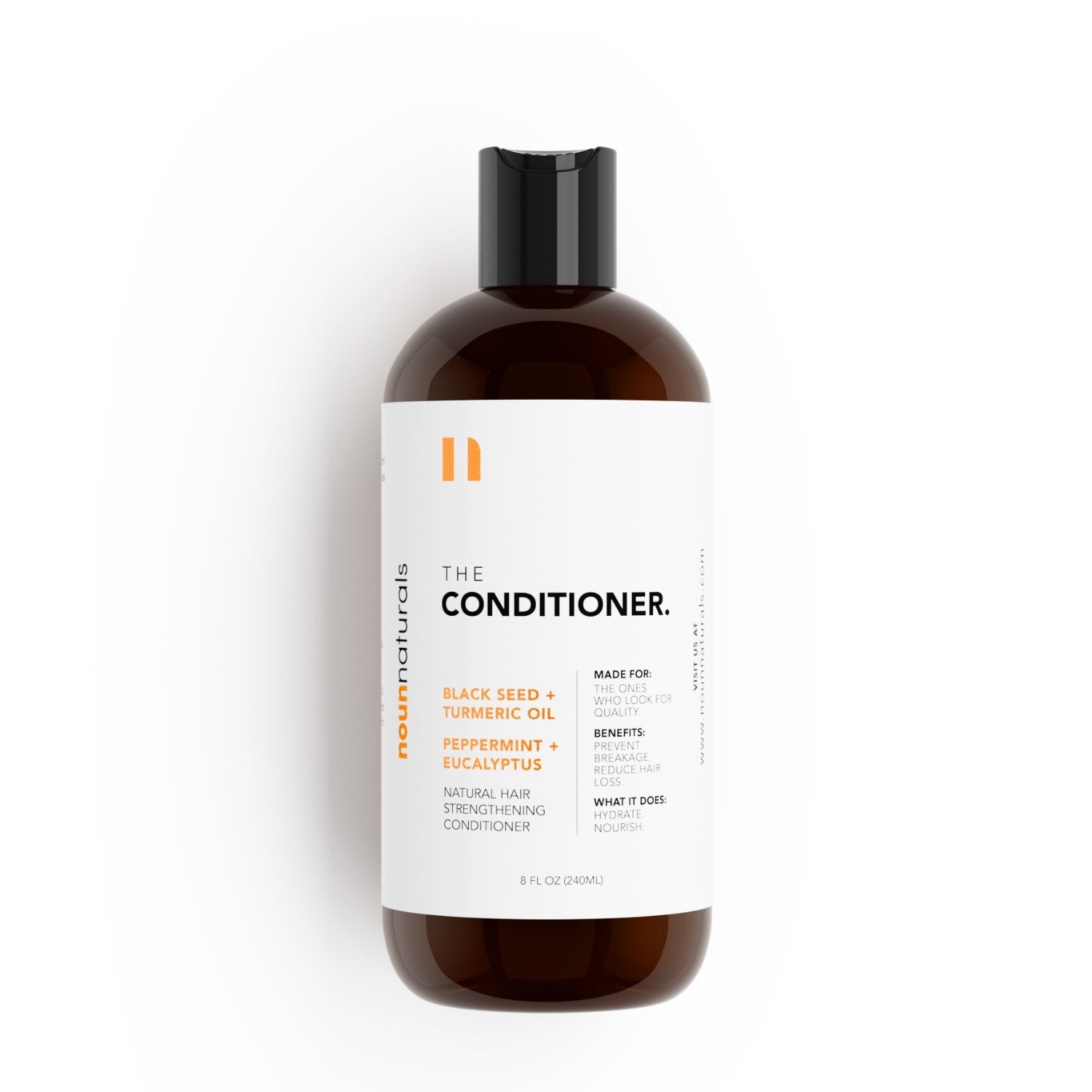 Also referred to as black cumin or Nigella Sativa, the black seed oil is thought to naturally restore hair growth in thinning areas thanks to its high concentration of thymoquinone, a powerful antihistamine.
Itchy Scalp? Tumeric oil has anti-inflammatory and anti-microbial properties, which prevents scalp infections and keeps you dandruff-free.
This vasodilator increases blood circulation, which improves hair growth and prevents hair loss. Plus, it offers a wonderful, refreshing scent.
Thanks to the herbicidal, antifungal, and antimicrobial properties of eucalyptus oil, this one is best to stimulate hair follicles and improve your hair health.

Combining these four benefits creates the perfect solution for a healthy scalp and luscious hair - even in preventing conditions. 
Aqua, Aloe Barbadnesis leaf juice, Ceteraryl alcohol, Betaine, Coco-glucoside, Butyrospernum parkii, Cocos Nucifera (coconut) oil, Olea Europaea (olive) fruit oil, Helianthus Annus (sunflower) oil, Potassium sorbate, Sodium benzoate, Xanthan gum, Simmondsia chinensis (jojoba) Seed oil, Citric acid, Tocopherol Blackseed Oil*, Turmeric Oil, Peppermint Oil*, Eucalyptus Oil* Organic Orgin*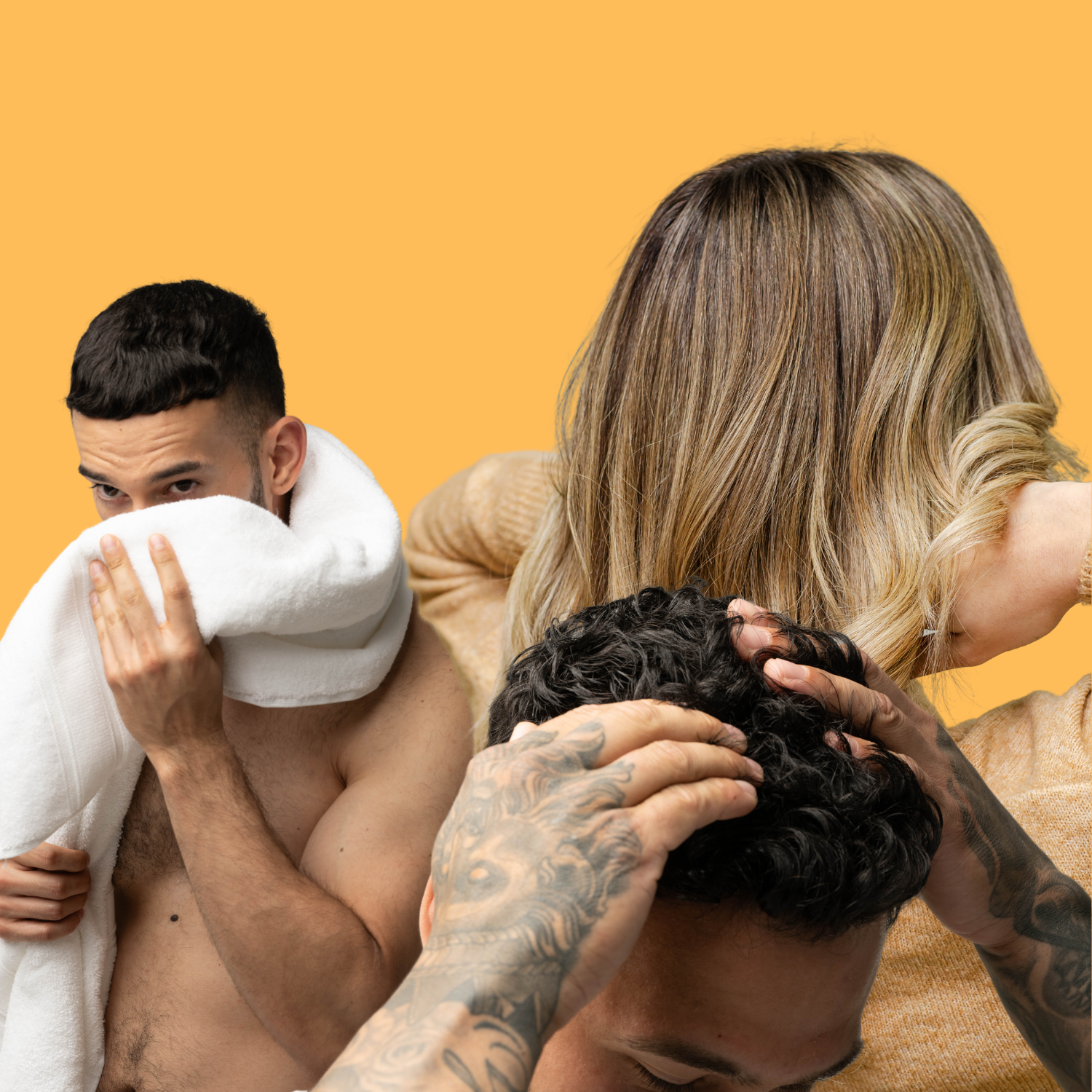 Natural Conditioner, Healthier Hair.
Our Conditioner is a blend of Turmeric Oil, Peppermint, and Eucalyptus, and Black Seed. all geared to boost hair health. Let's work together to bring back that healthy, shiny hair you love!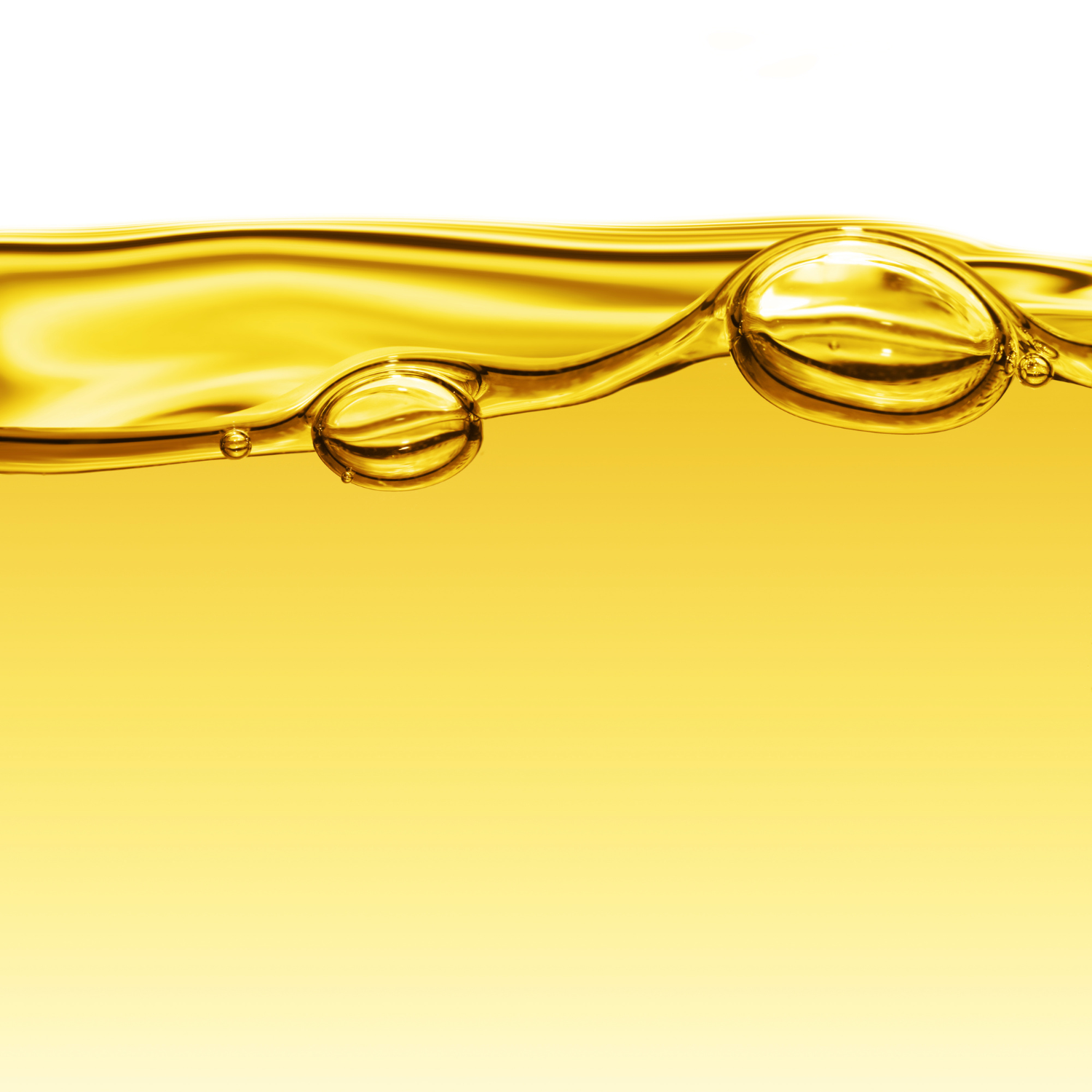 Escape the Harsh Chemicals, Embrace Gentle Care
100% free from SLS, sulfates, and parabens, which can strip your hair of its natural oils and cause irritation. Our natural formula offers a gentle, effective cleanse without the harsh effects. Elevate your haircare, naturally.