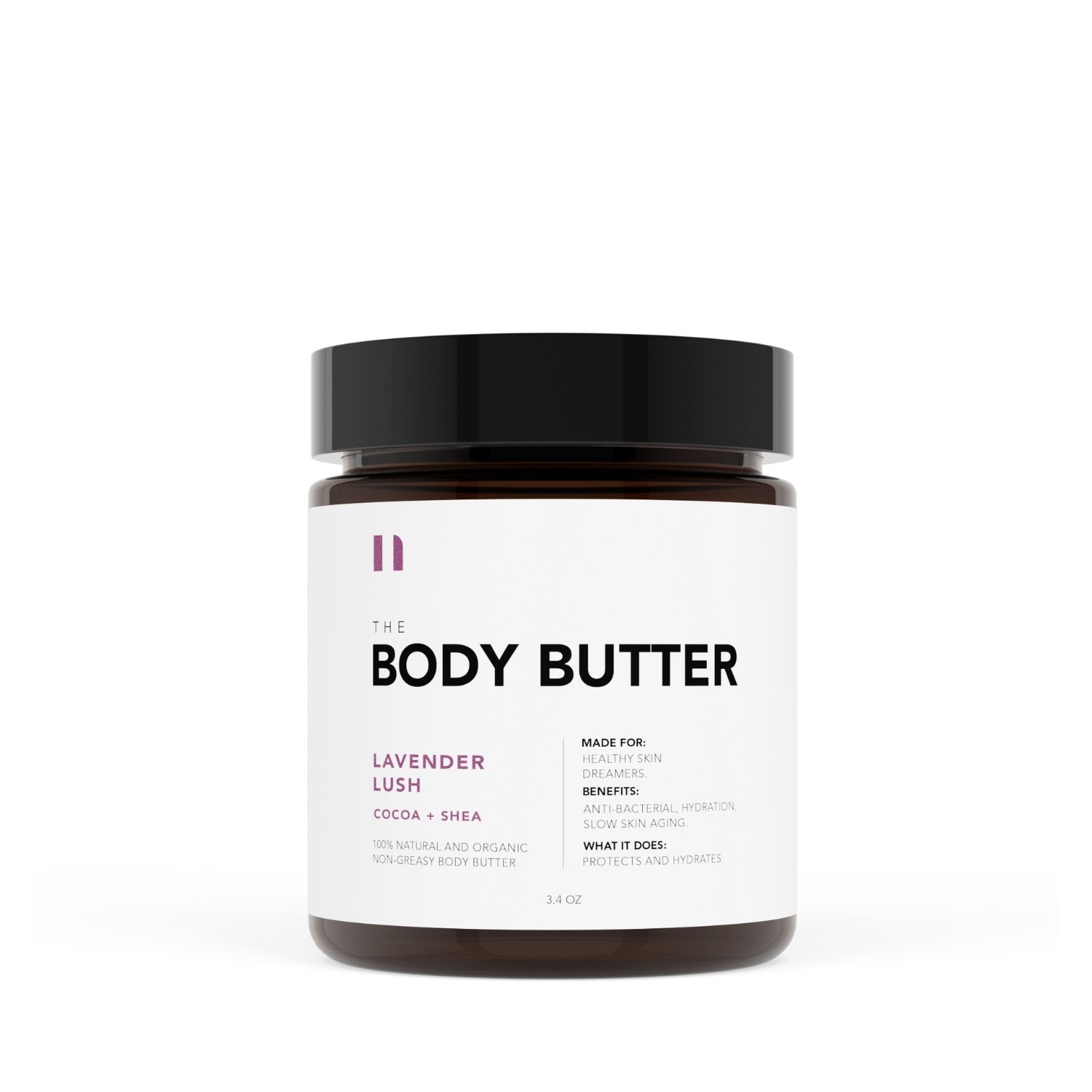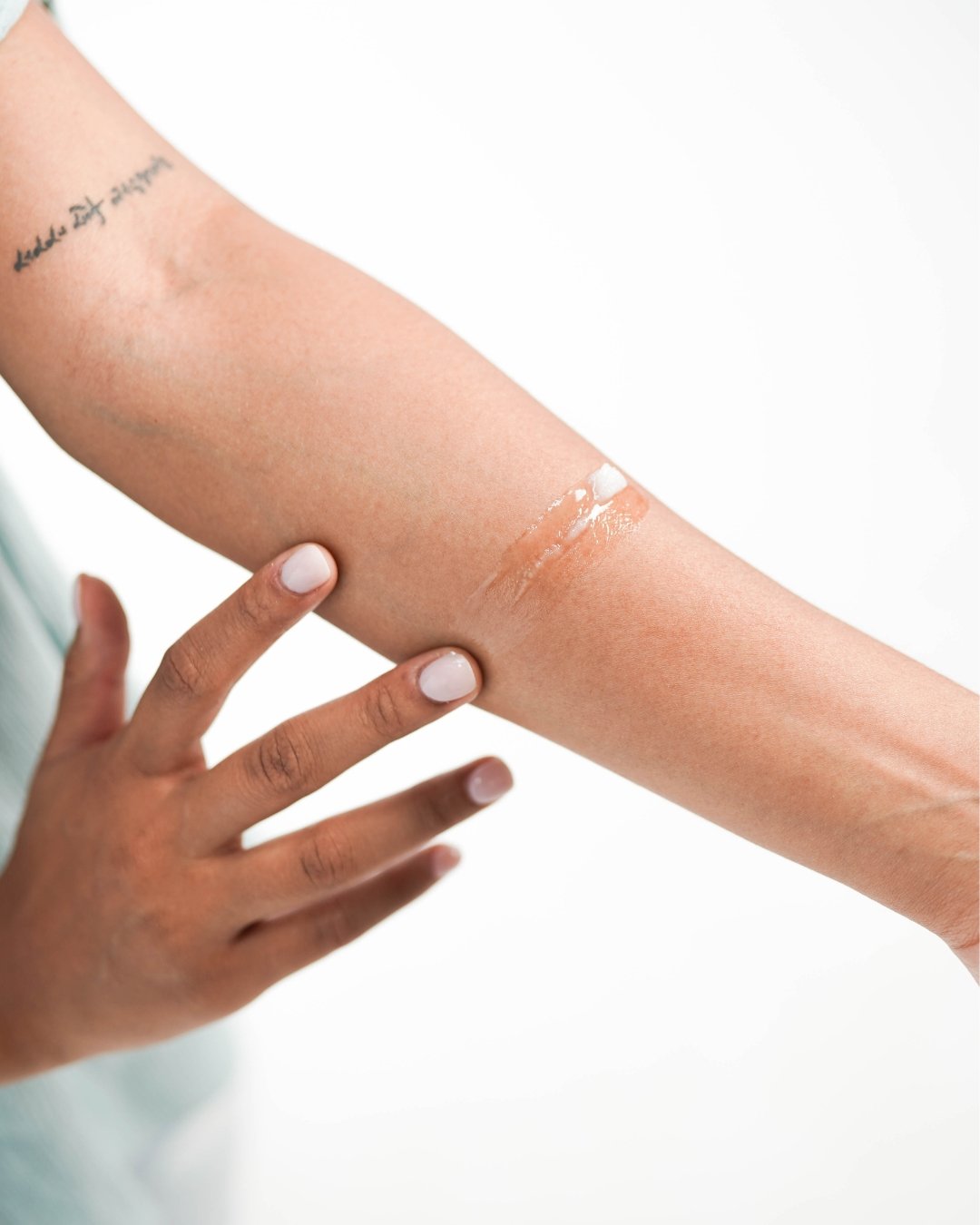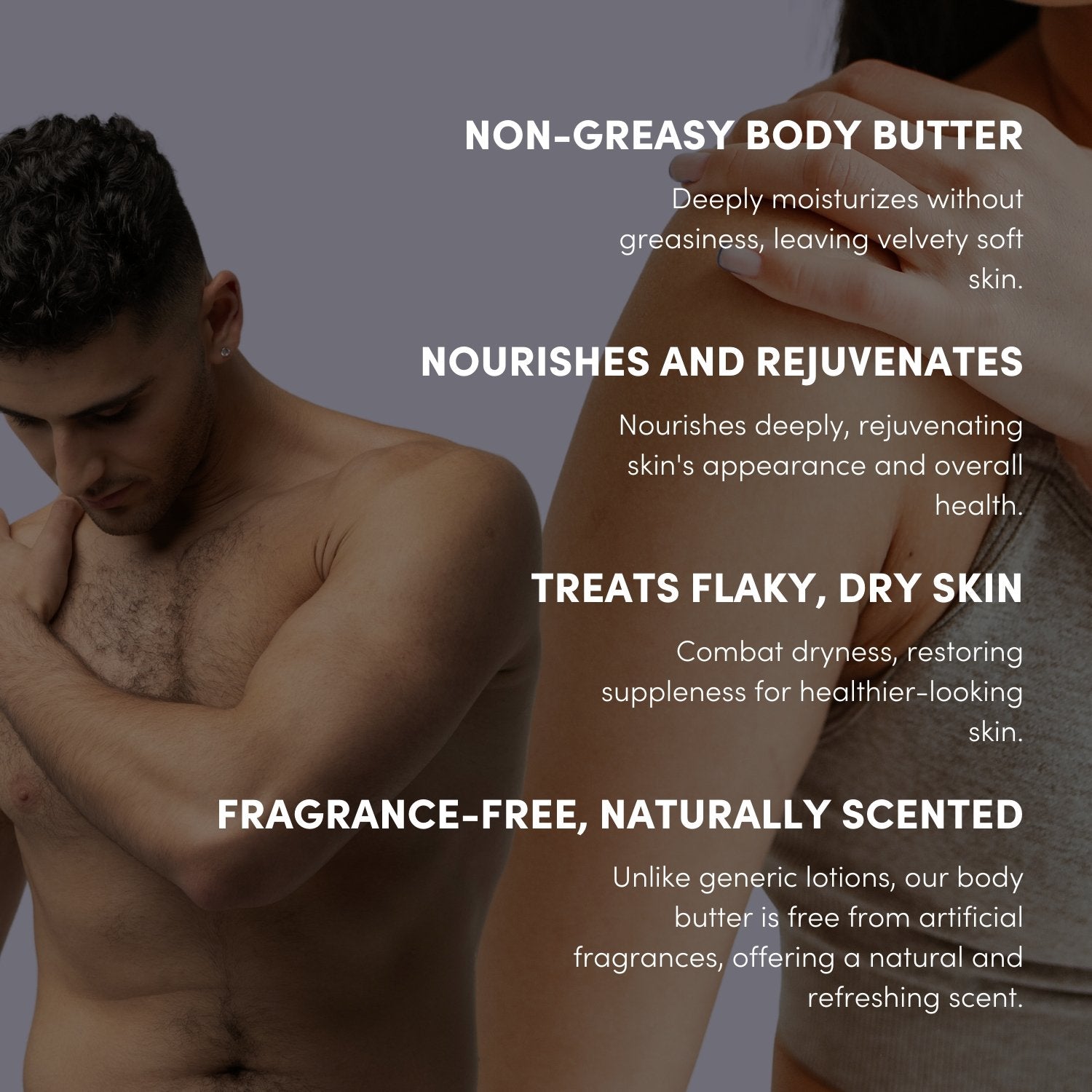 The Body Butter
---
Luxurious Hydration with Our Revitalizing Non Greasy Body Butter
Nourishing Ingredients: Immerse your skin in a blend of powerful and natural ingredients, carefully curated to nourish and hydrate.
Intense Hydration: Experience deep and long-lasting moisture, leaving your skin soft, smooth, and beautifully hydrated.
Skin Rejuvenation: Our body butter helps restore and revitalize your skin, promoting a healthy and youthful appearance.
Soothing and Protecting: Embrace the soothing properties that protect your skin and provide a natural barrier against external aggressors.
Luxurious Texture: Indulge in a velvety-soft texture that effortlessly melts into your skin, without leaving any greasy residue.
For Everyone: Our body butter is crafted to provide a nourishing and indulgent skincare experience for all individuals, offering benefits that cater to a wide range of skin types and concerns.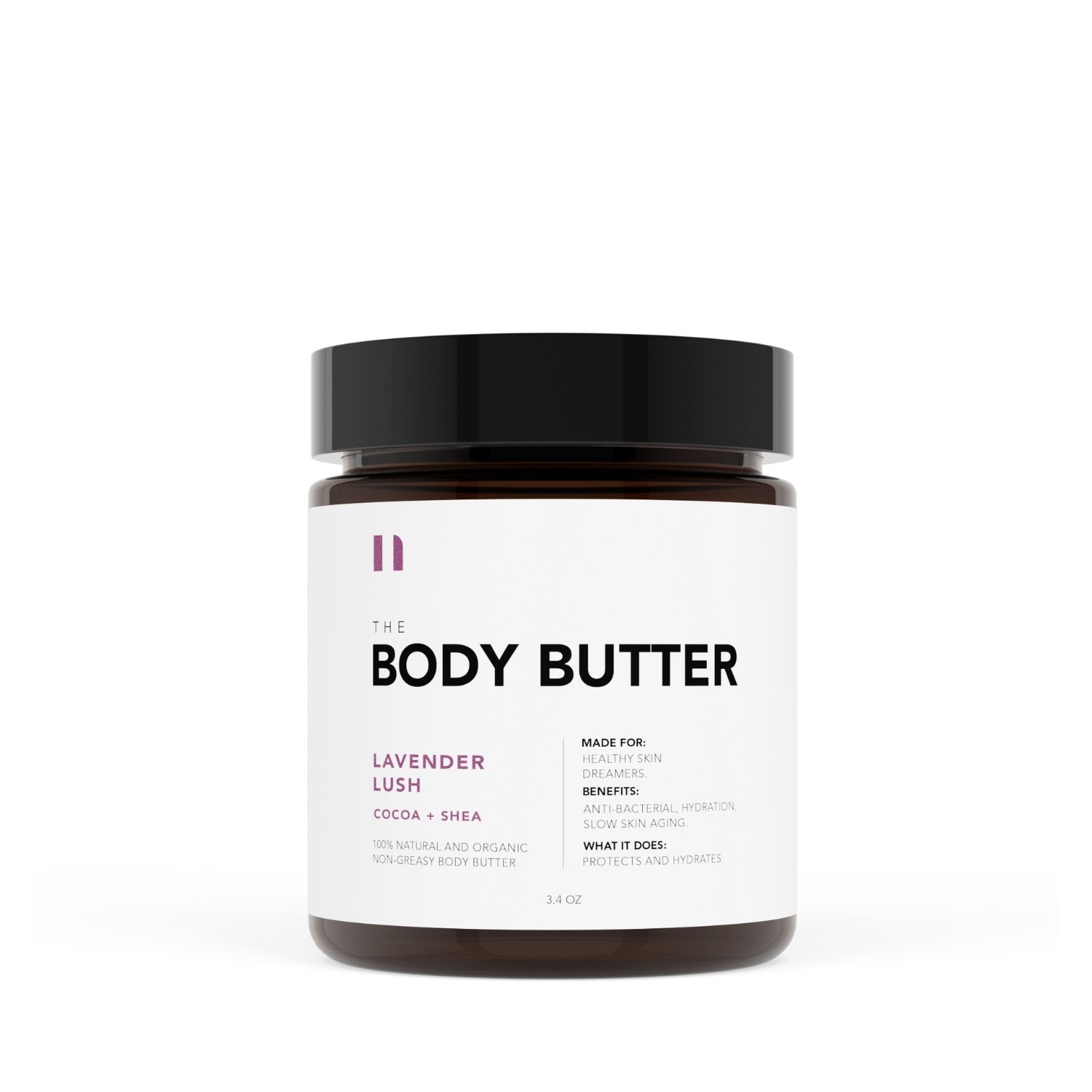 Beeswax can create a protective layer on the skin. It's also a humectant, which means that it attracts water. Both of these qualities can help the skin stay hydrated. Beeswax is also a natural exfoliator, ideal for sloughing away dead skin cells.
Coconut oil is made up of medium-chain fatty acids which helps to reduce dryness and allow your skin to retain moisture.
Cocoa butter lotion can replenish skin moisture and create a barrier to protect your skin from moisture loss. Compared to other oils and creams, cocoa butter tends to be absorbed well without leaving skin greasy. Cocoa butter helps skin maintain its elasticity and tone.
High concentrations of fatty acids and vitamins make shea-butter an ideal cosmetic ingredient for softening skin. Shea butter also has anti-inflammatory and healing properties. Using shea butter on your body, especially your face, can condition, tone, and soothe your skin.
Jojoba is full of nutrients like Vitamin E and B, as well as antioxidants and minerals like chromium, copper, and zinc, which all nourish and protect skin. Cold-pressed Jojoba Oil has the highest level of antioxidants and nutrients.
Unlike other oils that may only suit certain skin types or clog-pores, grape-seed oil is a lightweight oil that's non-comedogenic, making it suitable for most skin types—including sensitive and acne-prone.
To further improve skin's overall appearance and luminosity, almond oil contains some vitamin A, also known as retinol. This can help even out skin tone, texture, and prevent wrinkles.
Ecocert Lavender, Organic Eucalyptus Blue Mallee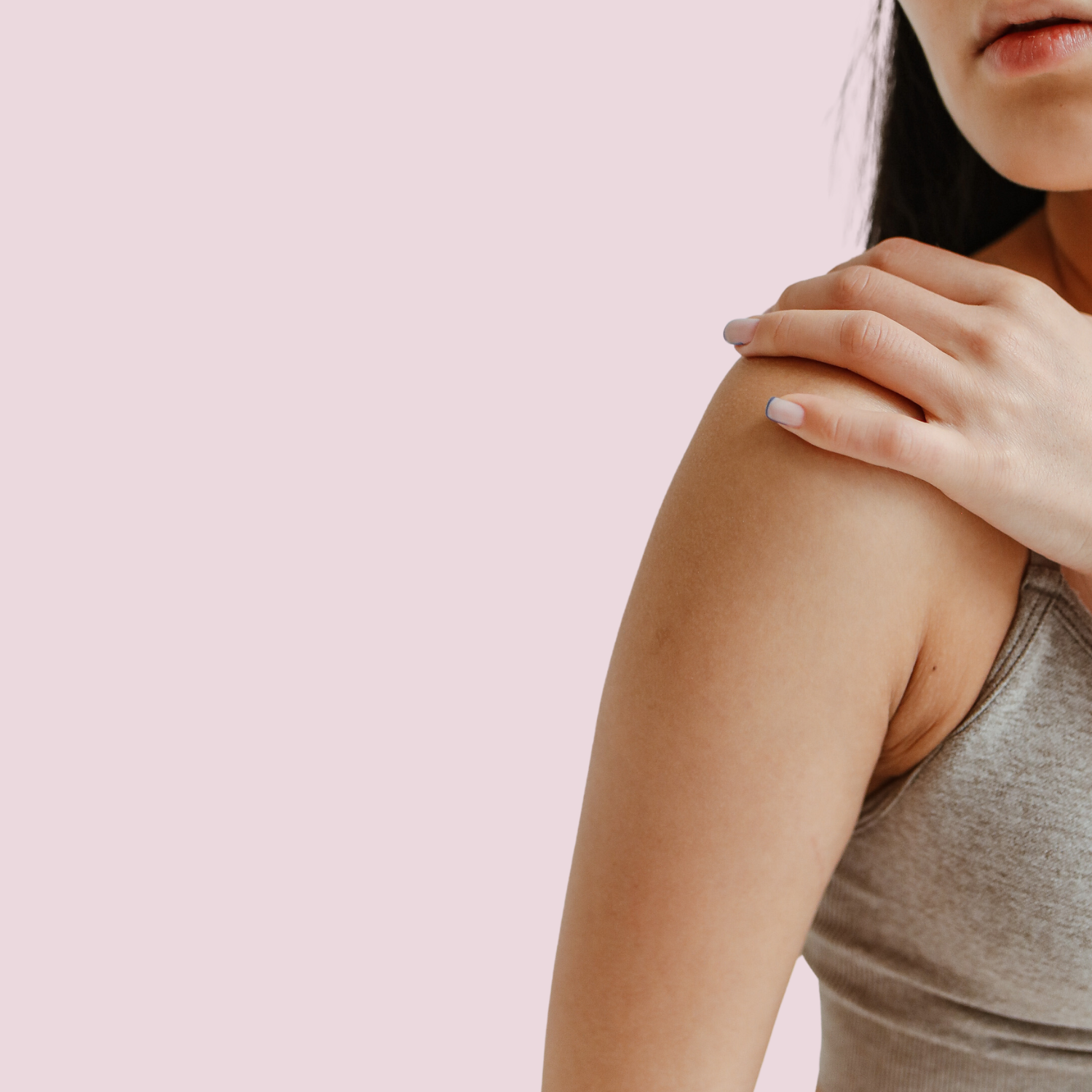 Reveal Vibrancy with Our Non-Greasy Body Butter
Immerse in the luxury of our Body Butter, enriched with organic cocoa and shea butter. Cocoa enhances elasticity and shea hydrates deeply, together leaving skin soft and radiant. Crafted for all, our non-greasy formula offers profound nourishment, for a truly transformative skin experience.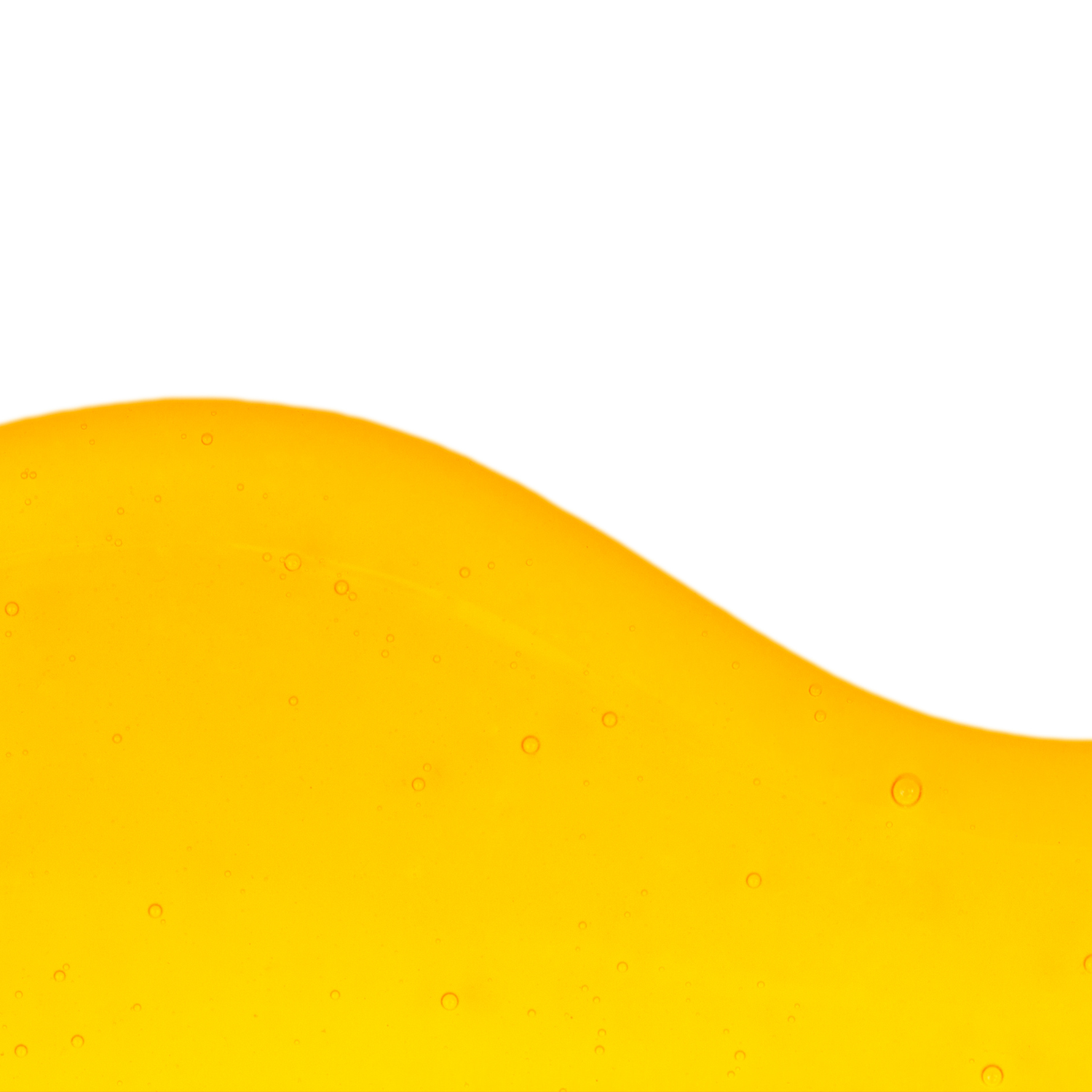 Oil-Powered Radiance
Our Body Butter is formulated with a blend of Almond, Jojoba, and Grapeseed oils, complemented by Cocoa and Shea butter. Almond oil nourishes with its rich Vitamin E content, Jojoba oil balances sebum production, while Grapeseed oil combats skin aging. Together, they create a non-greasy, deeply nourishing formula for radiant, youthful skin.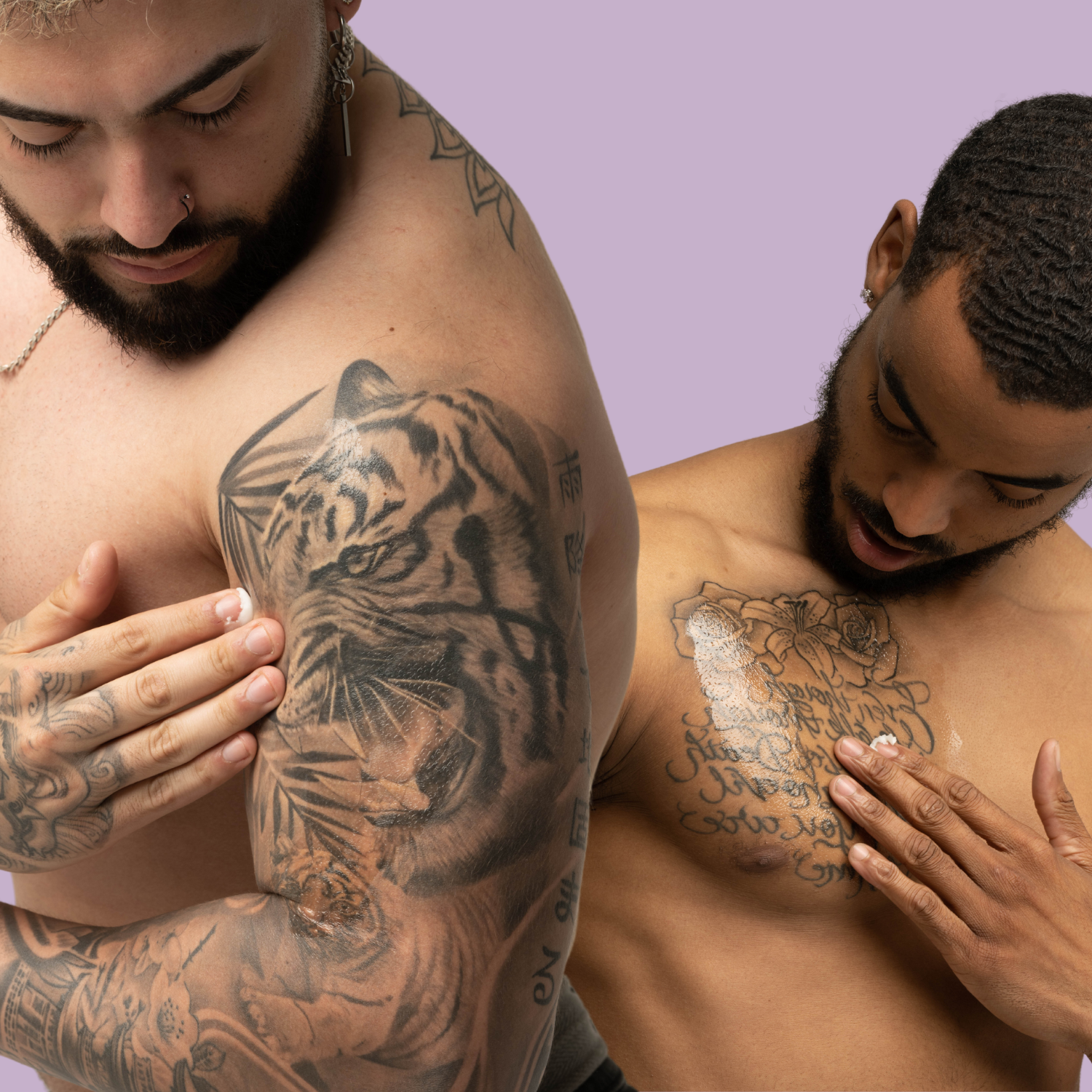 Vibrant Tattoos
Our Body Butter, enriched with Cocoa Butter, Shea Butter, and Jojoba Oil, delivers the ultimate nourishment and care for your tattoos and skin. Experience the velvety texture that deeply moisturizes, preserving tattoo vibrancy and enhancing color.