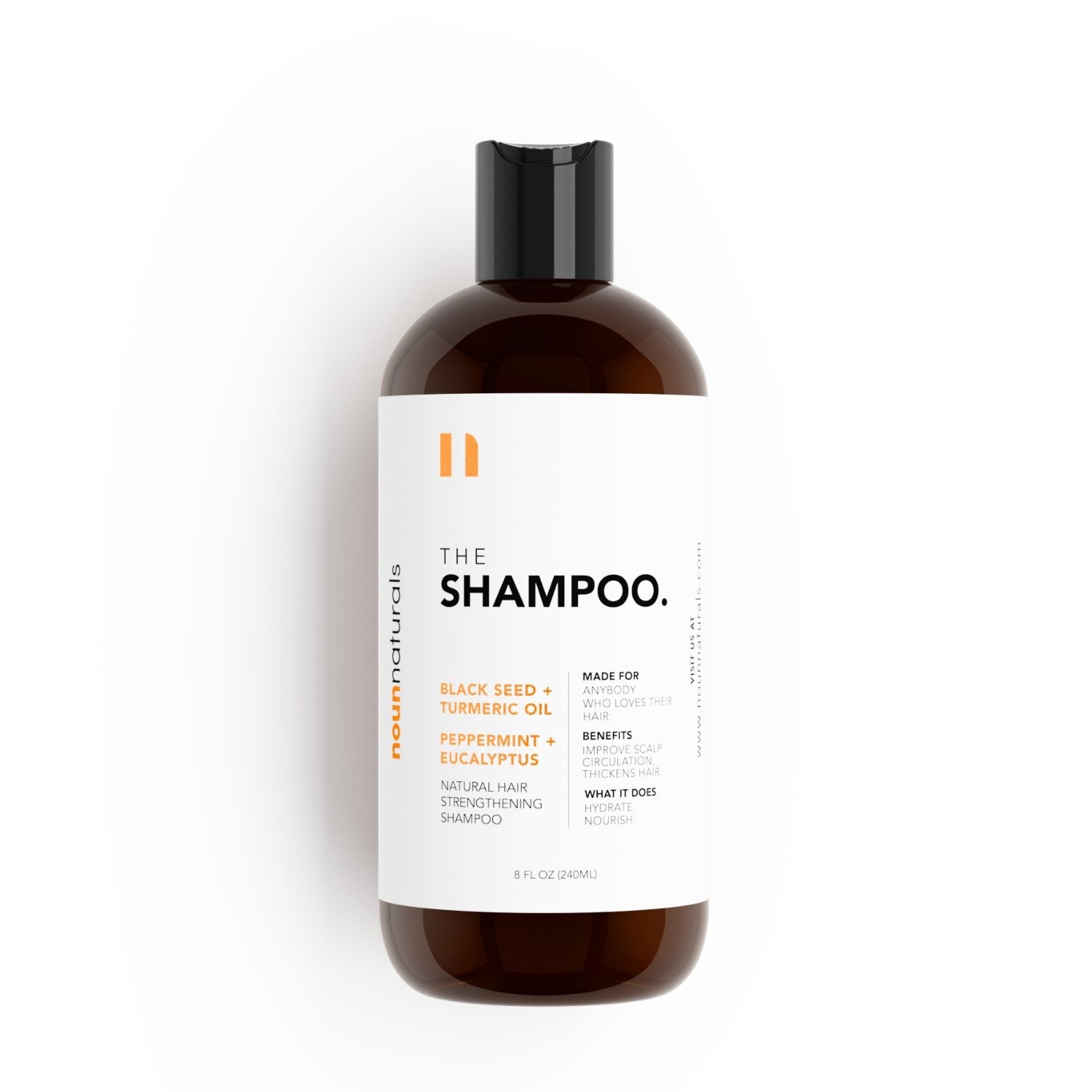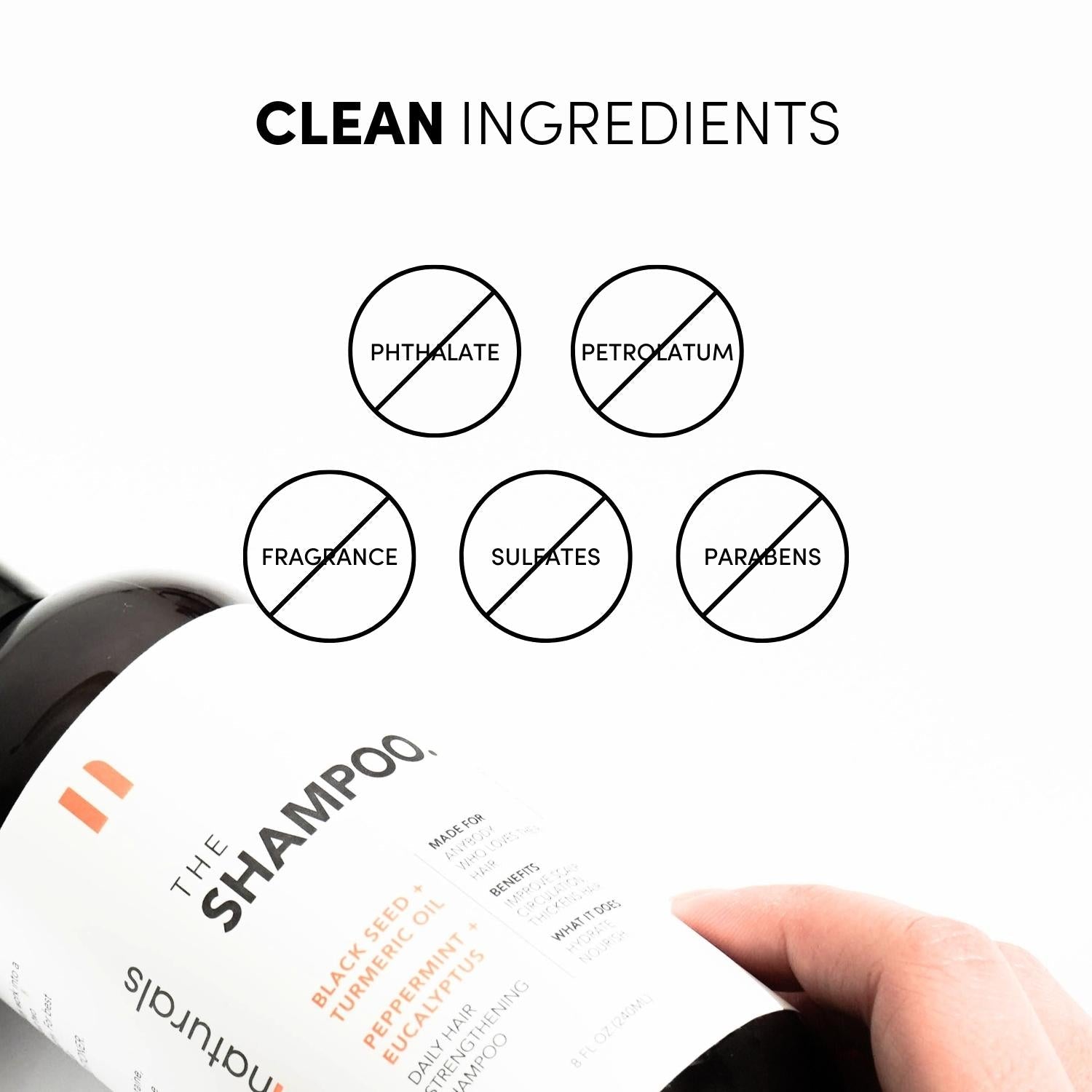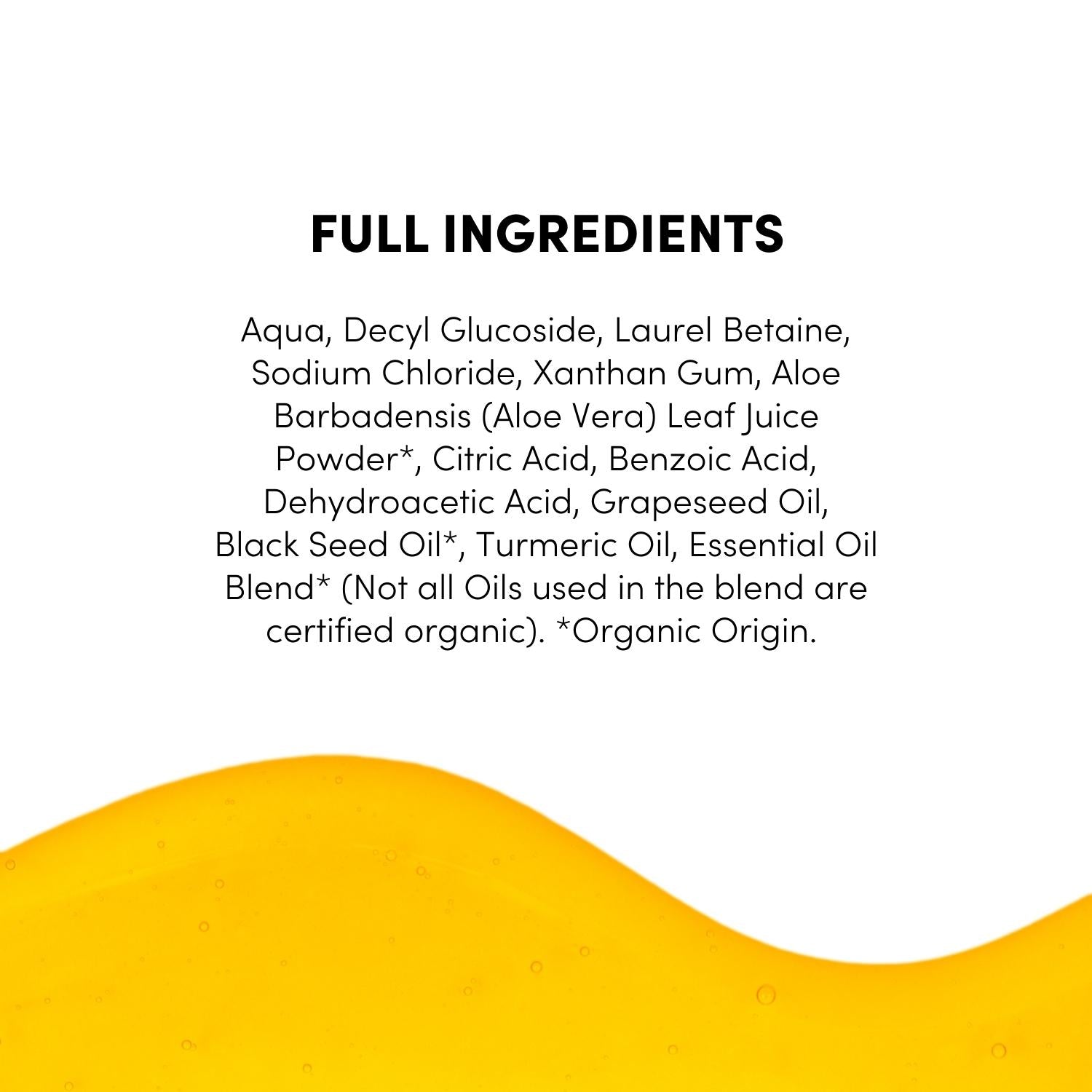 Turmeric + Organic Black Seed Shampoo
---
Say Yes to Healthier Hair: Dive into Our Nature-Powered, Nourishing Shampoo!
Experience Invigorated Hair, Free from Harmful Additives: Discover our SLS, paraben, and sulfate-free Shampoo. These harsh chemicals can strip hair of its natural oils, leaving it dry and damaged. Our formulation ensures healthy hair without the compromise.
Benefit-Rich Formulation: A blend of potent elements works to stimulate hair follicles, may prevent hair loss, and leave your hair with a refreshing scent.
Vital Ingredient Benefits: Packed with powerful ingredients that nourish your hair, boost blood circulation, possibly enhance hair growth, and improve overall hair health. This infusion assures your hair receives full benefits, enhancing its natural vitality.
Deep Clean & Nourishment: Regular use assures thoroughly cleansed, nourished hair that's softer, healthier, and more radiant.
Optimal Packaging: Our shampoo comes in a premium, easy-to-dispense squeeze bottle, designed to preserve the formula's potency and effectiveness. Enjoy your journey to healthier, shinier hair
Best Paired with our Conditioner: For optimal results, use conditioner immediately after rinsing off the shampoo. This duo works hand-in-hand to maximize the nourishing benefits.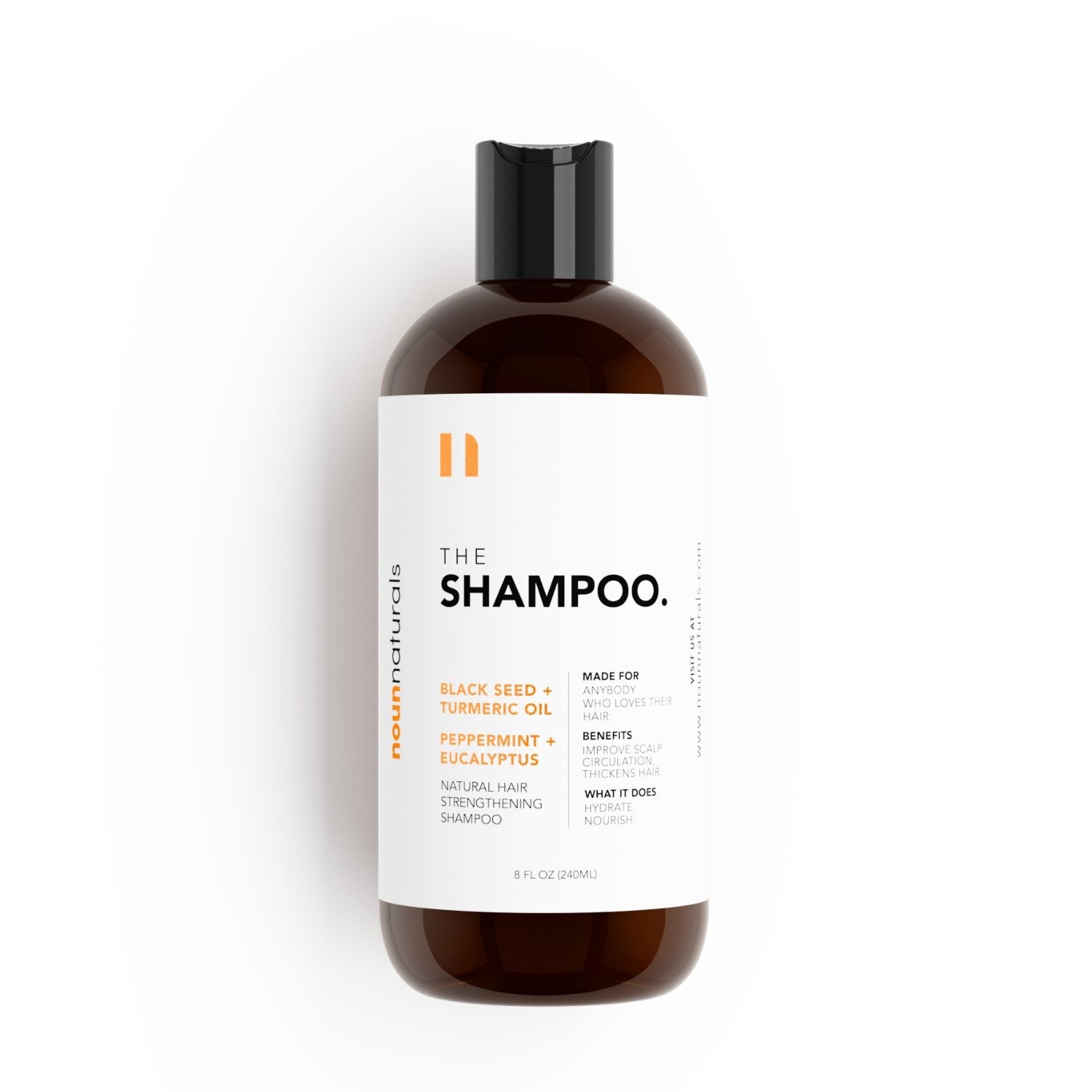 Also referred to as black cumin or Nigella Sativa, the black seed oil is thought to naturally restore hair growth in thinning areas thanks to its high concentration of thymoquinone, a powerful antihistamine.
Itchy Scalp? Turmeric oil has anti-inflammatory and anti-microbial properties, which prevents scalp infections and keeps you dandruff-free.
The vasodilator increases blood circulation, which improves hair growth and prevents hair loss. Plus, it offers a wonderful, refreshing scent.
Thanks to the herbicidal, antifungal, and antimicrobial properties of eucalyptus oil, this one is best to stimulate hair follicles and improve your hair health.

Combining these four benefits creates the perfect solution for a healthy scalp and luscious hair - even in preventing conditions.
Aqua, Aloe Barbadnesis Leaf Juice, Decyl Glucoside, Lauryl Glucoside, Xantham Gum, Potassium Sorbate, Sodium Benzoate, Citric Acid, Blackseed Oil*, Turmeric Oil, Peppermint Oil*, Eucalyptus Oil* Organic Orgin*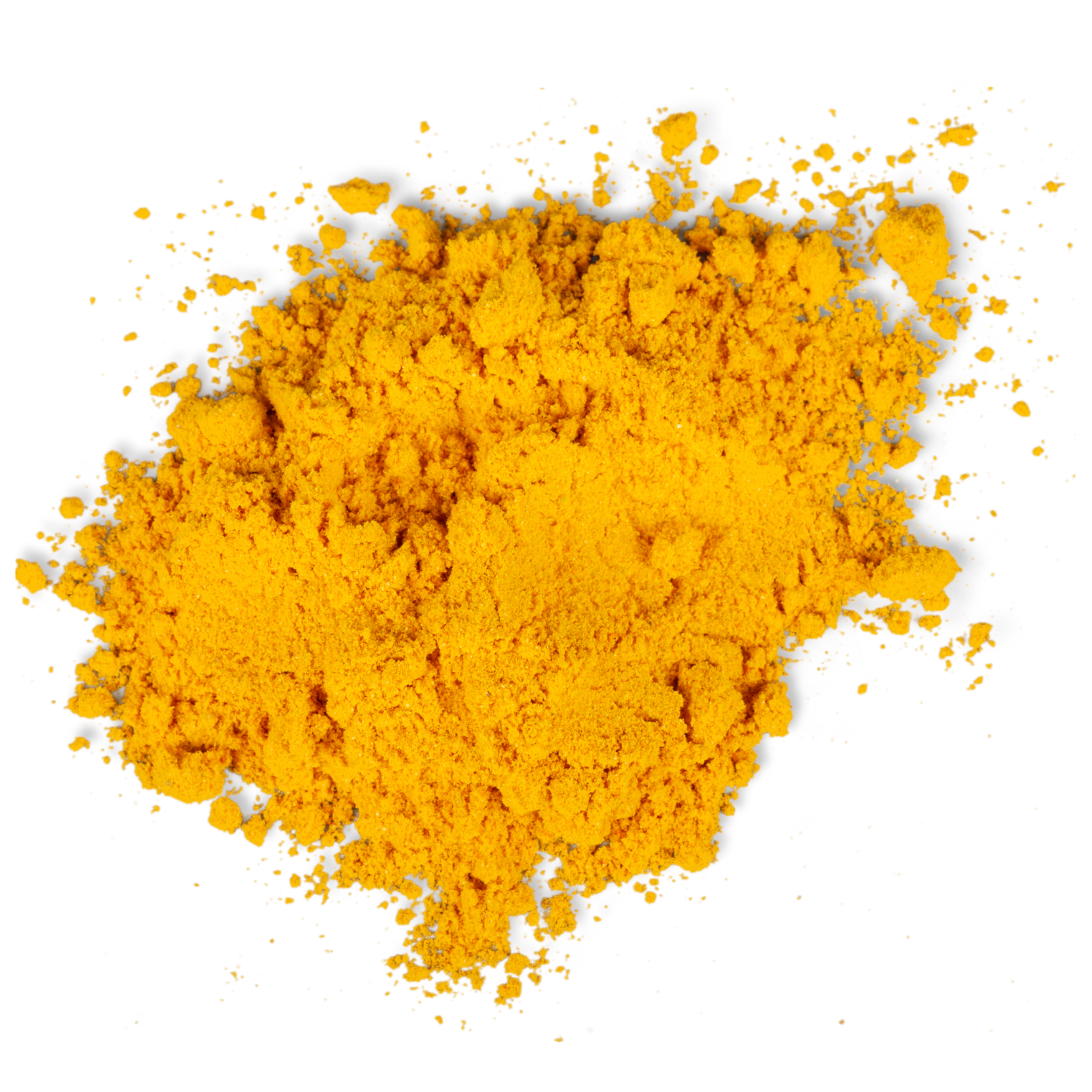 Natural Ingredients, Powerful Results
Are you still using shampoos laden with SLS, sulfates, and parabens? These harsh chemicals strip your hair of natural oils and can cause scalp irritation. Our Shampoo is free from these damaging substances and power-packed with beneficial ingredients like Black Seed Oil, Peppermint Oil, Turmeric Oil, and Eucalyptus, promoting a healthier scalp and stronger hair.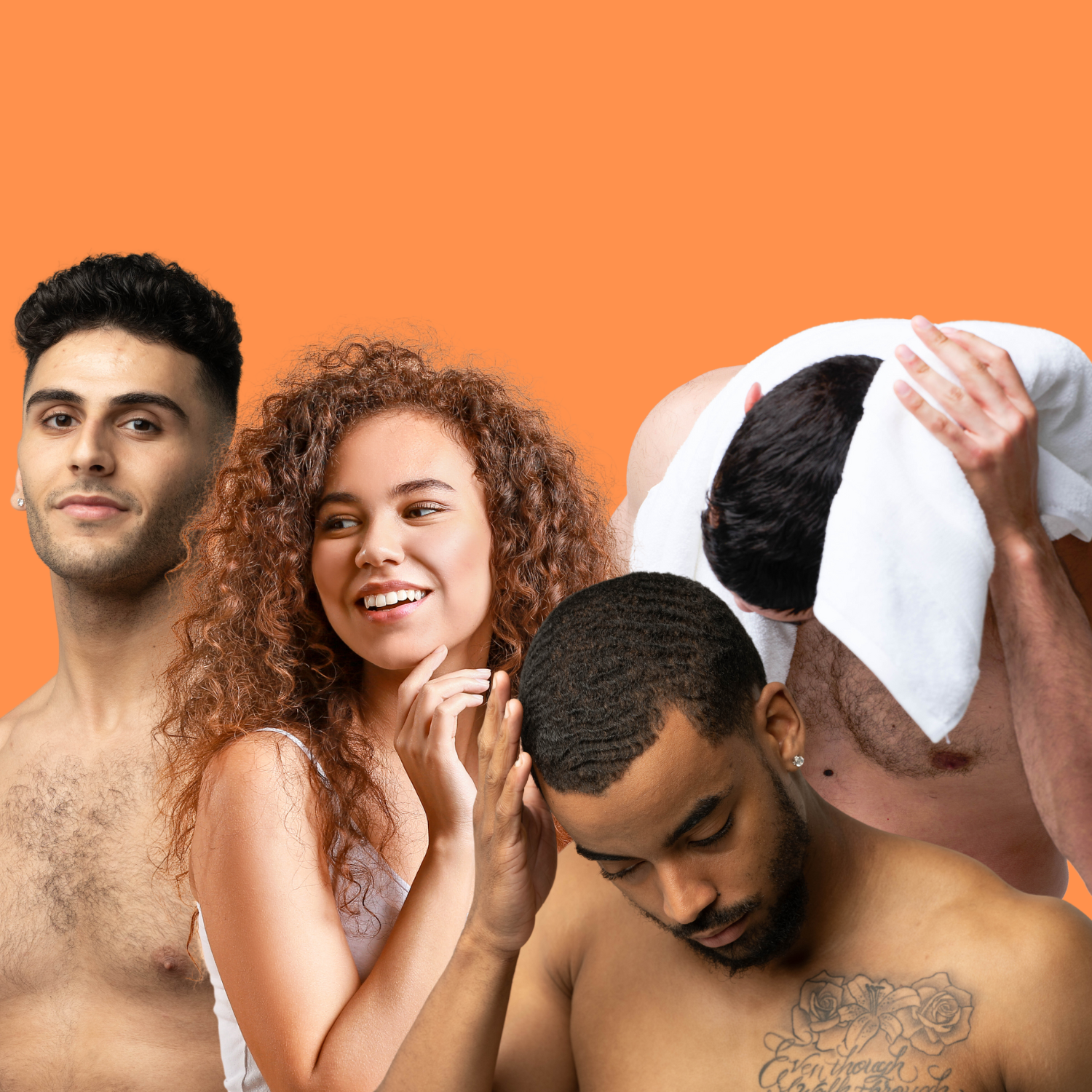 Our Gentle Base for Your Happier Hair
Ditch the chemical overload of regular shampoos, our Shampoo is crafted with a clean, gentle base, including Aqua, Aloe Barbadensis Leaf Juice, Decyl Glucoside, and more. These pure ingredients provide a clean canvas for your hair and scalp.